zu unseren Seiten zur digitalen Topographie und Geschichte der Stadt Rom oder über: rom.FORTVNA-research.org



neu/new: georeferenzierte Karten zur Topographie der Stadt Rom/ georeferenced maps of the topography of ancient Rome

Publikationen auf diesem WebServer / index of publications on this webserver



Chrystina _ Franz Xaver
eigene Photos/Bilder aus Rom / images from Rome

FORTVNA PAPERS II: Chrystina Häuber, Augustus and the Campus Martius






---
Datenschutzerklärung | Impressum






















sitemap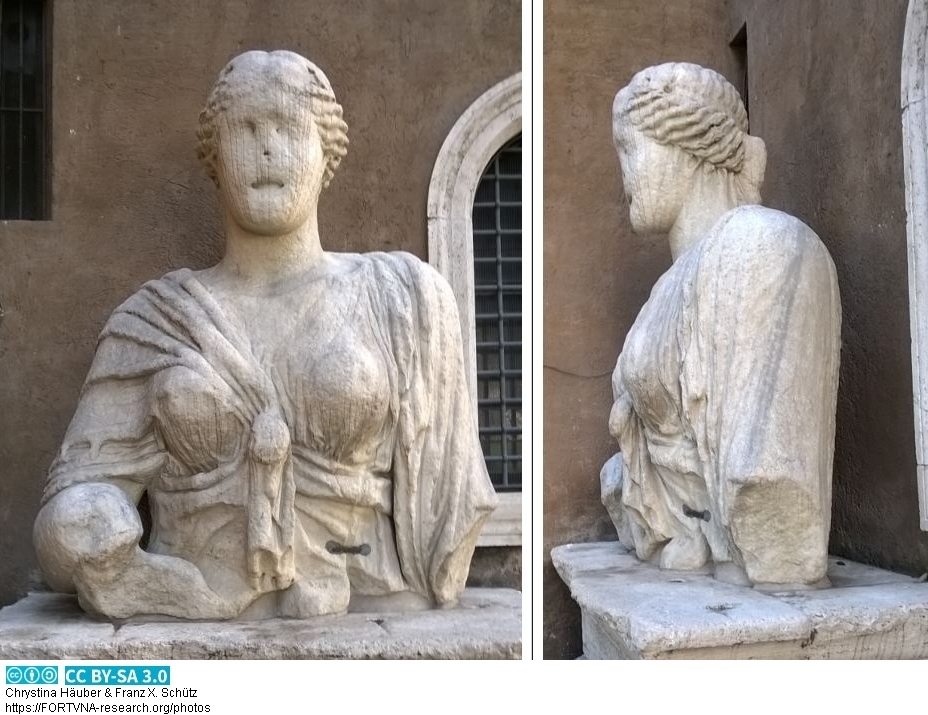 --- "Madama Lucrezia" - kolossale ISIS-Statue aus Marmor, photos by Chrystina Häuber, Franz Xaver Schütz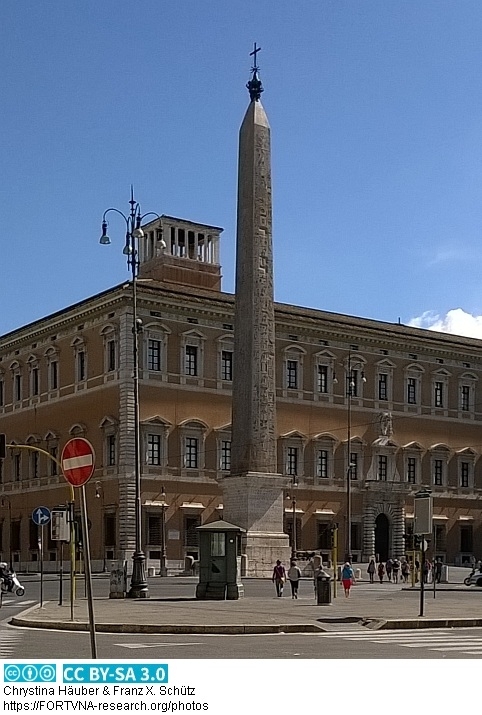 --- Piazza di S. Giovanni in Laterano - Ägyptischer Obelisk, photos by Chrystina Häuber, Franz Xaver Schütz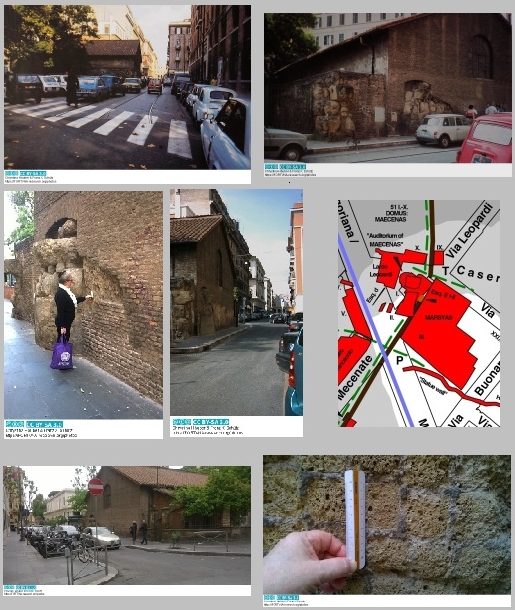 --- Auditorium des MAECENAS, photos by Chrystina Häuber, Franz Xaver Schütz
Texte auf der Romkarte aus Archäologische Stadtforschung 2013 / texts on the map of ancient Rome from archaeological urban research 2013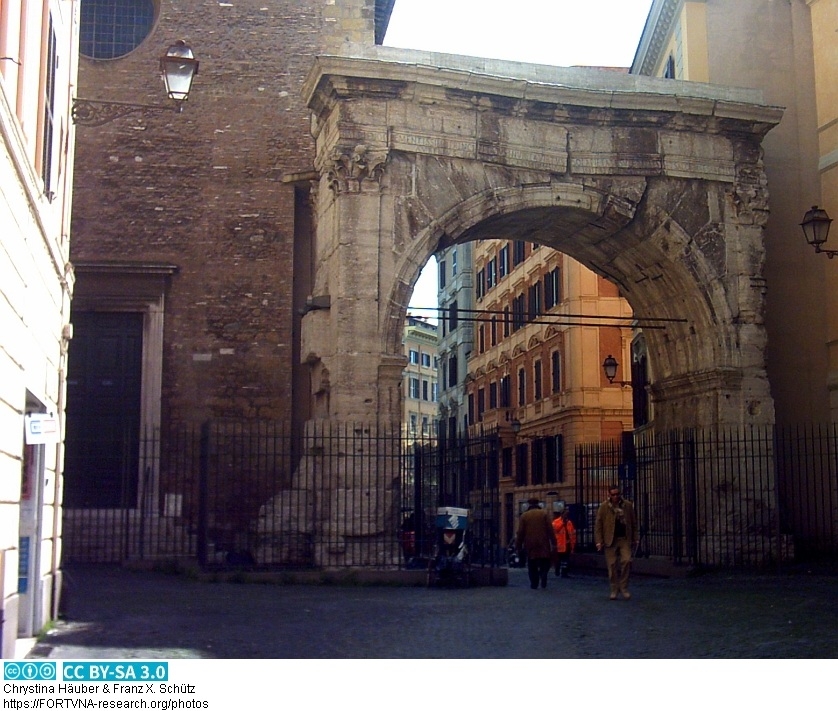 --- PORTA ESQUILINA, photos by Chrystina Häuber, Franz Xaver Schütz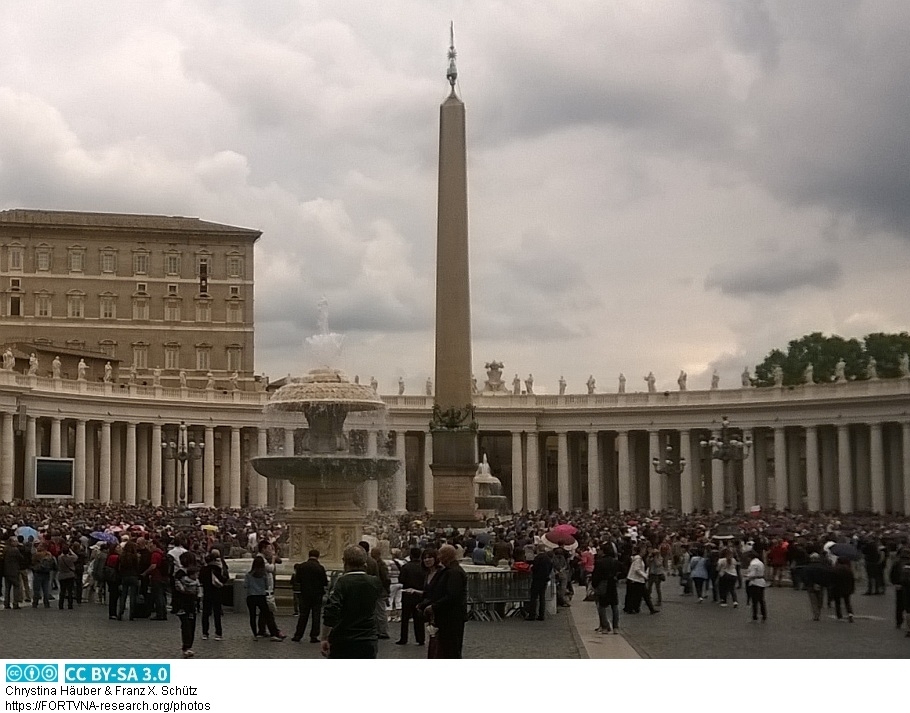 --- Vatikan Obelisk, Piazza di San Pietro, photos by Chrystina Häuber, Franz Xaver Schütz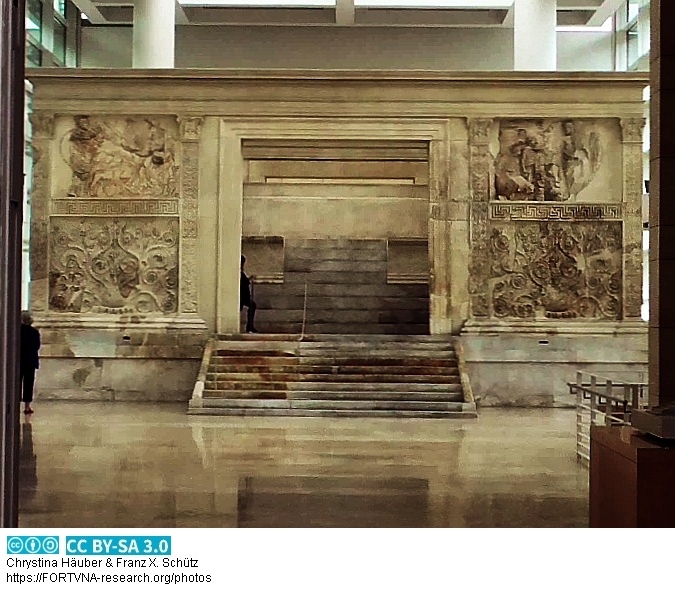 --- ARA PACIS AUGUSTAE, photos by Chrystina Häuber, Franz Xaver Schütz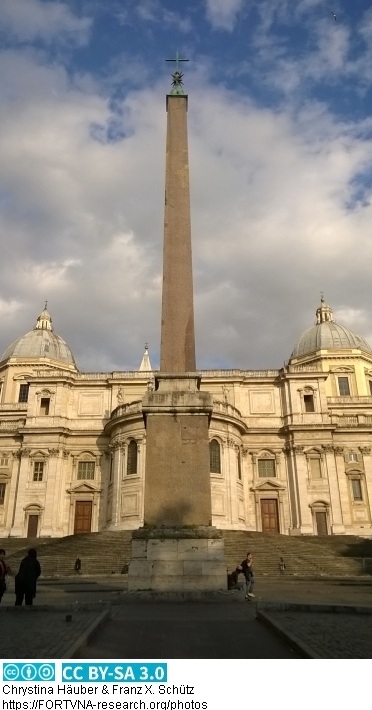 --- Esquilin Obelisk, photos by Chrystina Häuber, Franz Xaver Schütz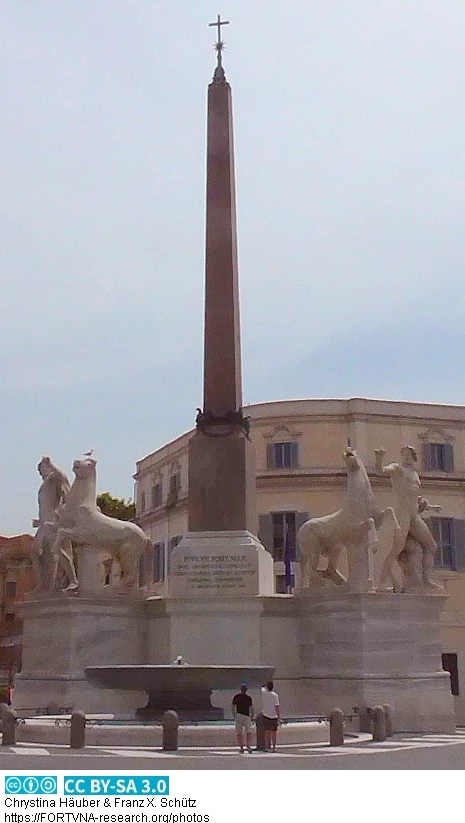 --- Quirinal Obelisk, photos by Chrystina Häuber, Franz Xaver Schütz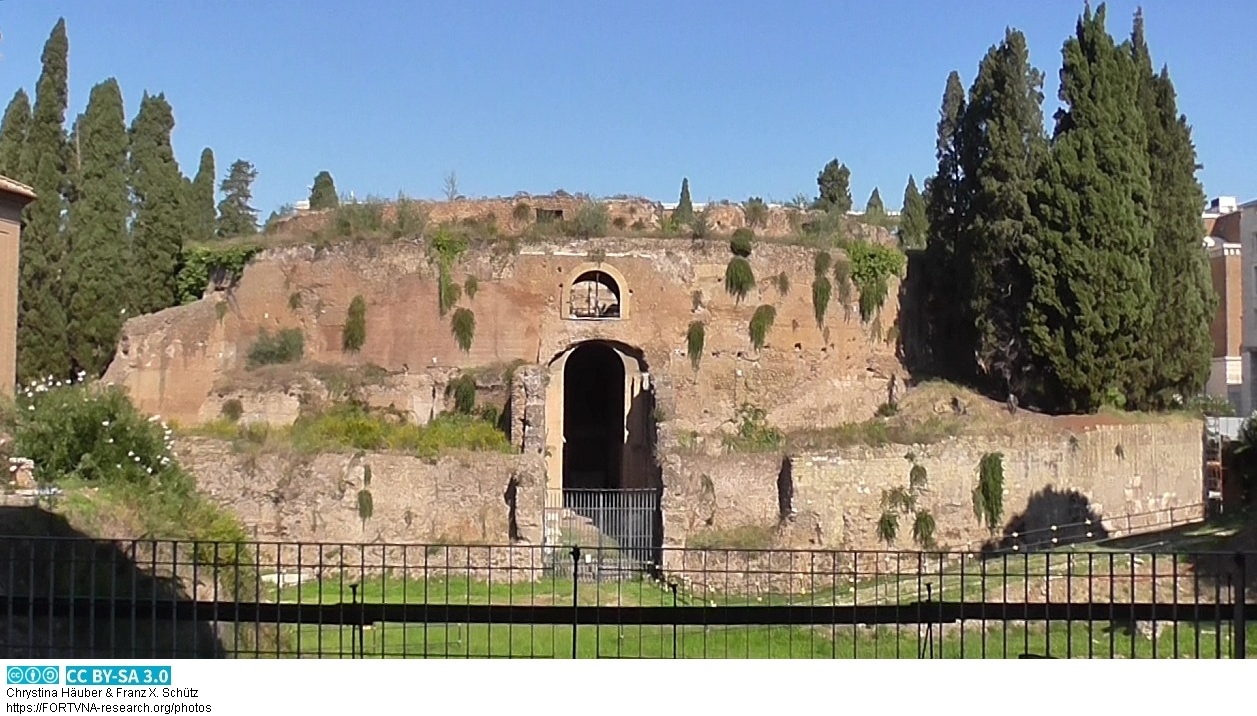 --- MAUSOLEUM AUGUSTI, Rom, photos by Chrystina Häuber, Franz Xaver Schütz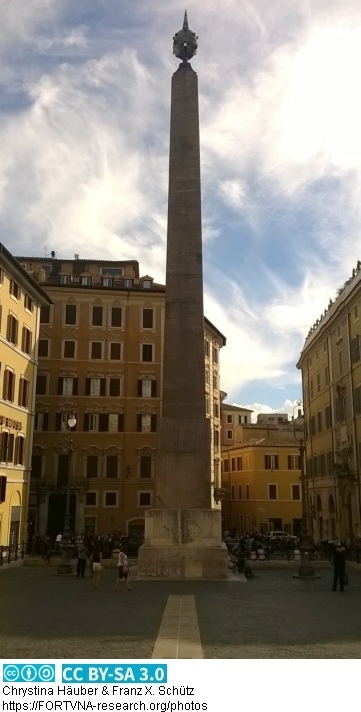 --- Montecitorio Obelisk, Rom, photos by Chrystina Häuber, Franz Xaver Schütz
II. WELL KNOWN FACTS CONCERNING THE SUBJECTS DISCUSSED HERE AND SOME NEW OBSERVATIONS, pages 55-61 from FORTVNA PAPERS Volume 2, 2017, Chrystina Häuber: Augustus and the Campus Martius in Rom
II. WELL KNOWN FACTS CONCERNING THE SUBJECTS DISCUSSED HERE AND SOME NEW OBSERVATIONS, pages 49-54 from FORTVNA PAPERS Volume 2, 2017, Chrystina Häuber: Augustus and the Campus Martius in Rom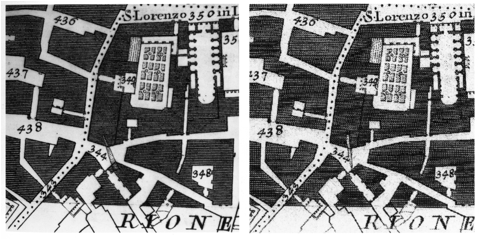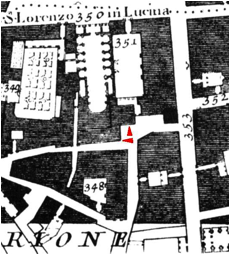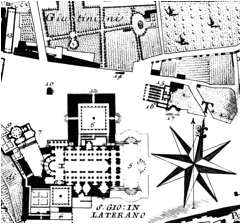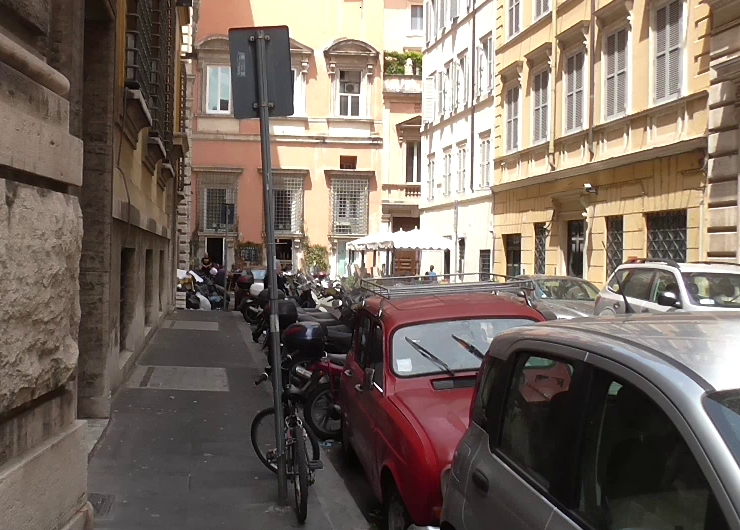 LIST OF ILLUSTRATIONS, pages 27-32 from FORTVNA PAPERS Volume 2, 2017, Chrystina Häuber: Augustus and the Campus Martius in Rom
ACKNOWLEDGEMENTS, pages 23-26 from FORTVNA PAPERS Volume 2, 2017, Chrystina Häuber: Augustus and the Campus Martius in Rom
PREFACE, pages 17-22 from FORTVNA PAPERS Volume 2, 2017, Chrystina Häuber: Augustus and the Campus Martius in Rom
I. INTRODUCTION, pages 33-48 from FORTVNA PAPERS Volume 2, 2017, Chrystina Häuber: Augustus and the Campus Martius in Rome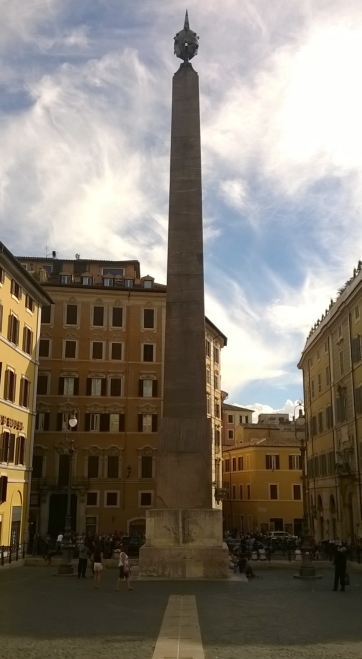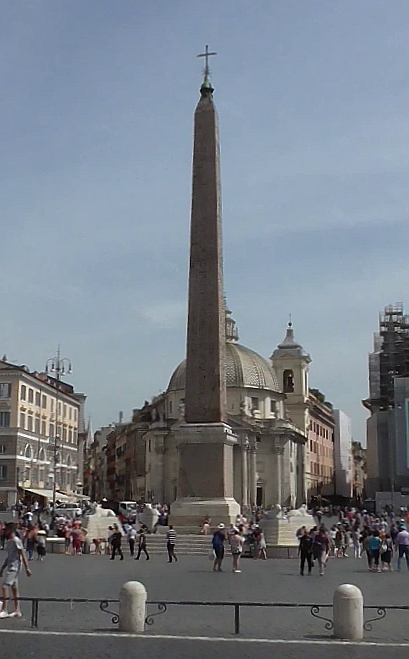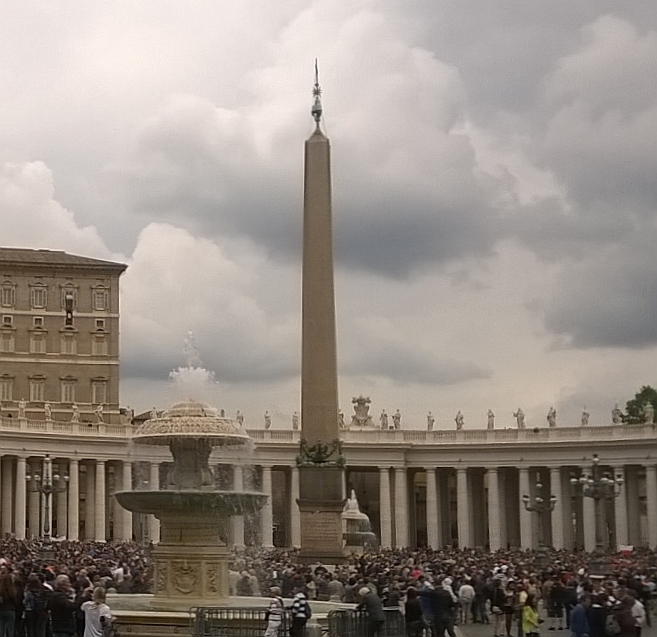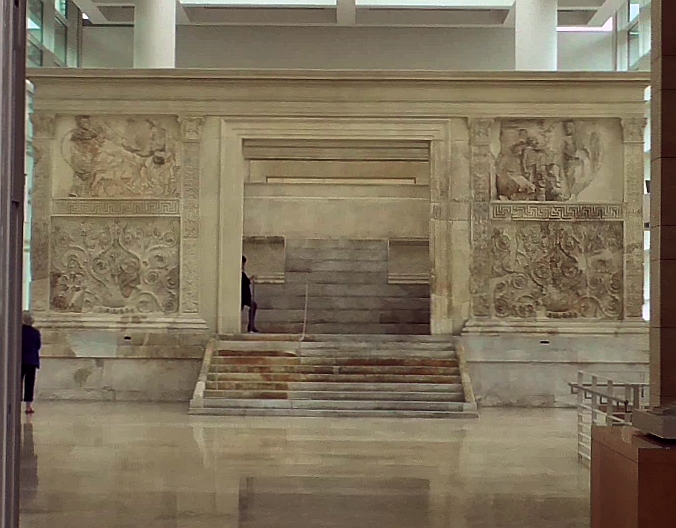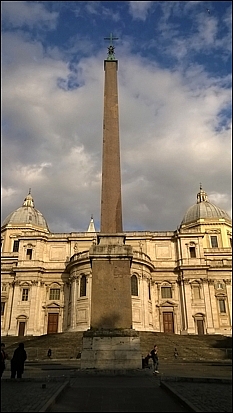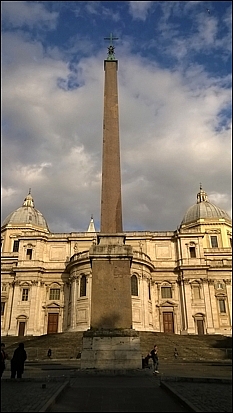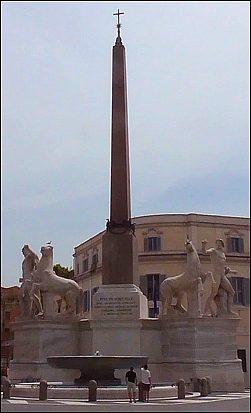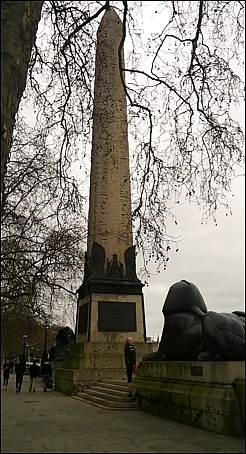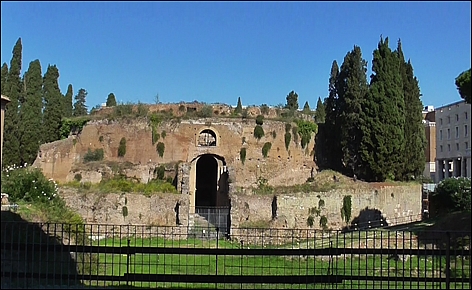 ================================================================================================================
Übung im Modul "GEO 44, Geoinformatik" im Sommersemester 2011, Text zur Übung vom 19.4.2011

Übung "GEO-73, Applied Geographical Information Systems", Wintersemester 2011/2012, Text zur Übung vom 26.10.2011

"Raumanalysen und regionale Planungsprozesse", Teil Schütz, Sommersemester 2020, Master Geomatik, 2. Lehrbrief vom 4.4.2020

"Raumanalysen und regionale Planungsprozesse", Teil Schütz, Sommersemester 2020, Master Geomatik, 4. Lehrbrief vom 12.5.2020

Monte Testaccio - Scherbenberg in Rom, anthropogene Geomorphologie, maps and photos by Chrystina Häuber, Franz Xaver Schütz

Monte Testaccio - Scherbenberg in Rom, anthropogene Geomorphologie, maps and photos by Chrystina Häuber, Franz Xaver Schütz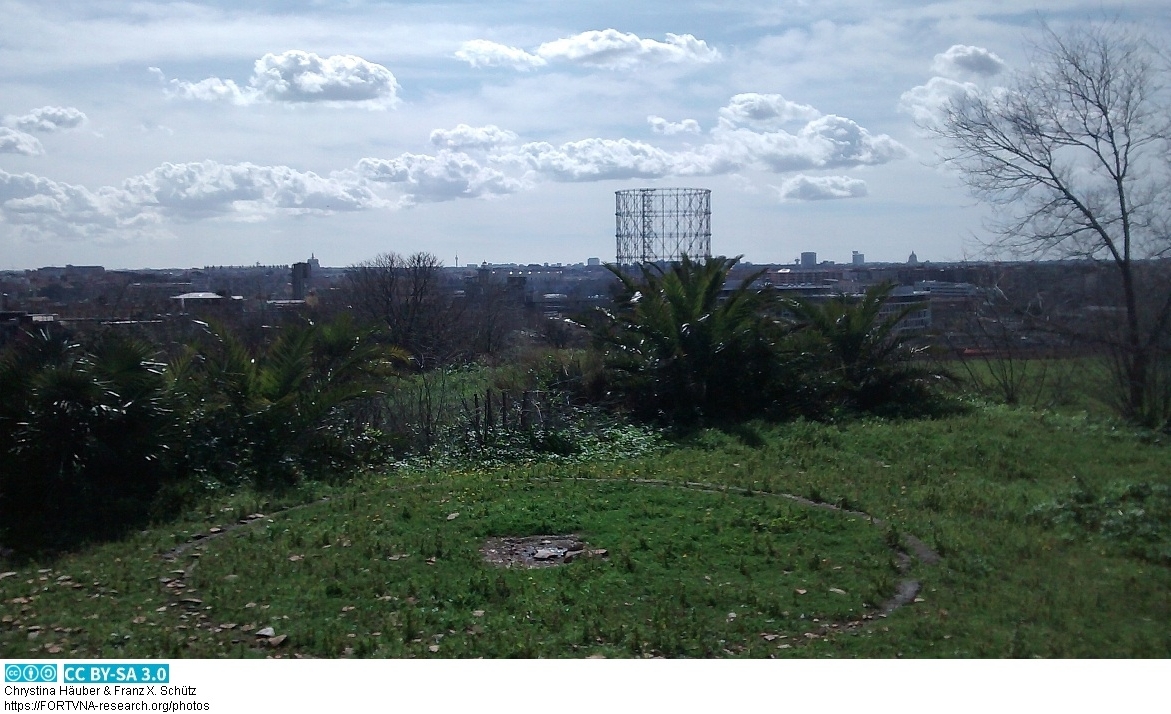 Monte Testaccio - Scherbenberg in Rom, anthropogene Geomorphologie, maps and photos by Chrystina Häuber, Franz Xaver Schütz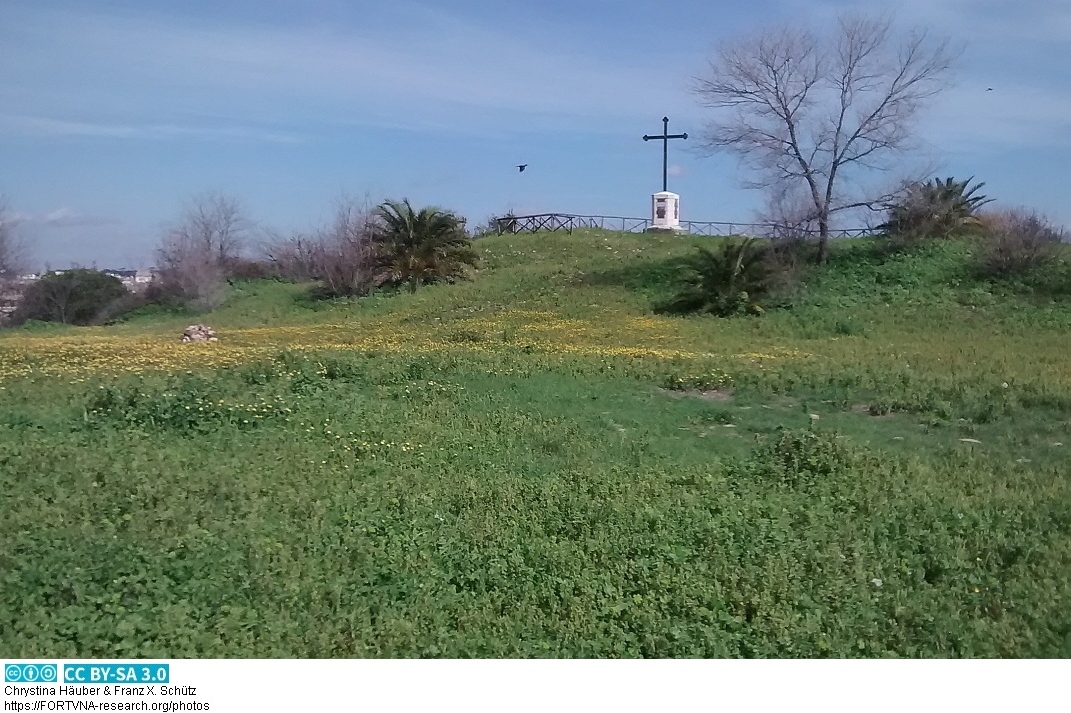 Monte Testaccio - Scherbenberg in Rom, anthropogene Geomorphologie, maps and photos by Chrystina Häuber, Franz Xaver Schütz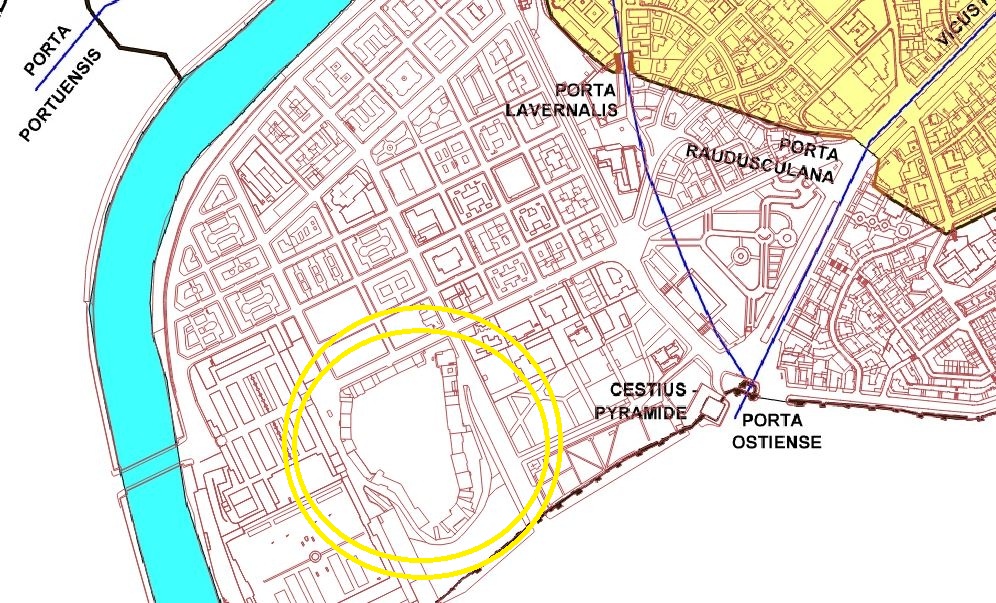 Monte Testaccio - Scherbenberg in Rom, anthropogene Geomorphologie, maps and photos by Chrystina Häuber, Franz Xaver Schütz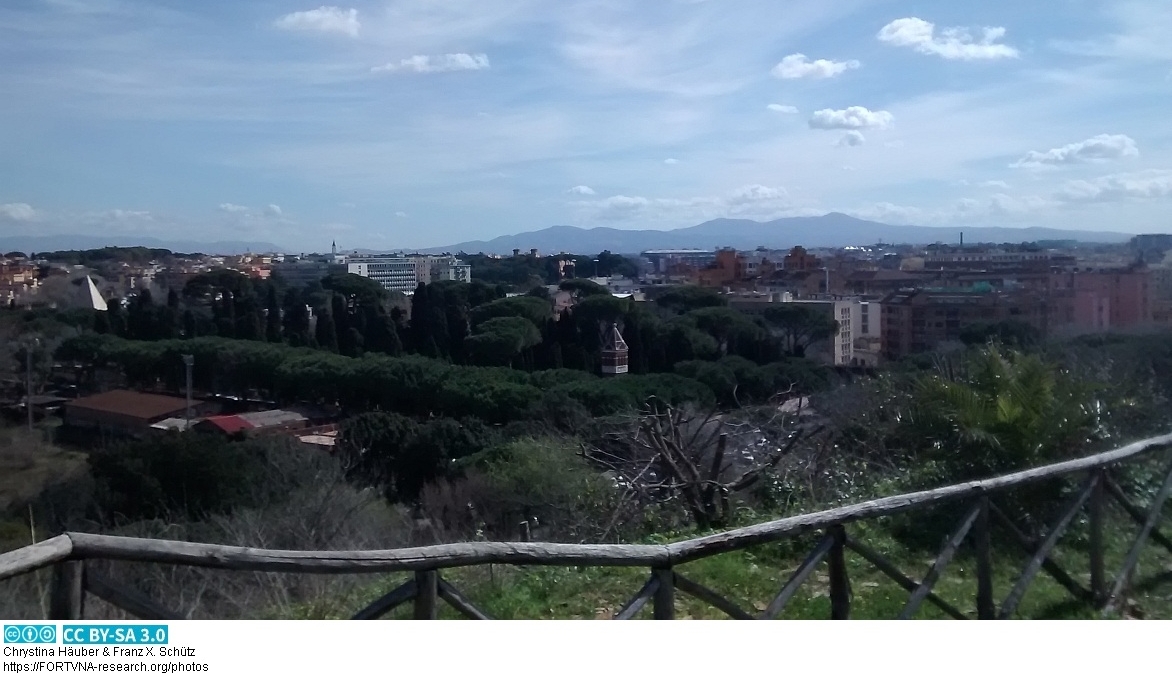 Monte Testaccio - Scherbenberg in Rom, anthropogene Geomorphologie, maps and photos by Chrystina Häuber, Franz Xaver Schütz
Obelicso Sallustiano - Ägyptischer Obelisk Piazza della Trinita dei Monti Rom, maps and photos by Chrystina Häuber, Franz Xaver Schütz
Obelicso Sallustiano - Ägyptischer Obelisk Piazza della Trinita dei Monti Rom, maps and photos by Chrystina Häuber, Franz Xaver Schütz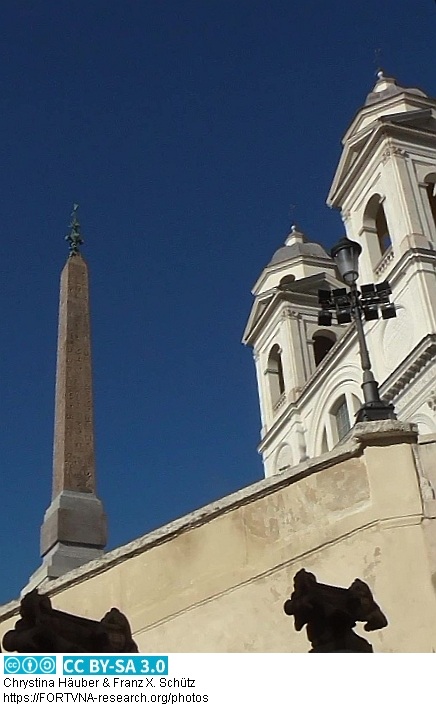 Obelicso Sallustiano - Ägyptischer Obelisk Piazza della Trinita dei Monti Rom, maps and photos by Chrystina Häuber, Franz Xaver Schütz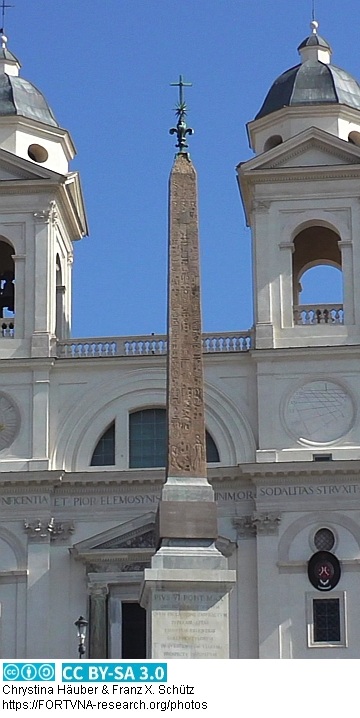 Obelicso Sallustiano - Ägyptischer Obelisk Piazza della Trinita dei Monti Rom, maps and photos by Chrystina Häuber, Franz Xaver Schütz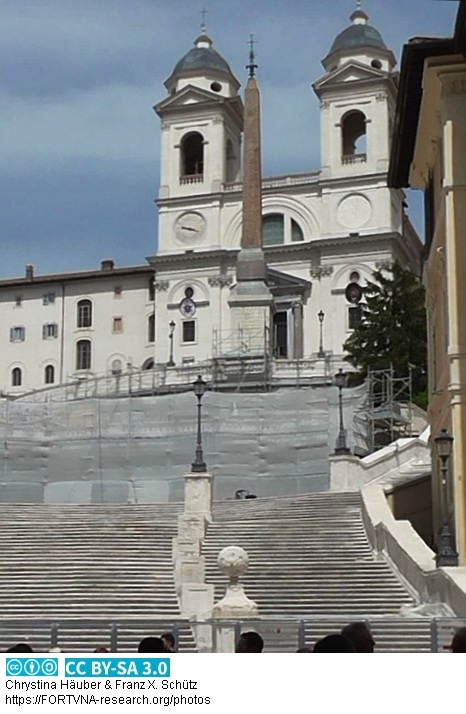 Obelicso Sallustiano - Ägyptischer Obelisk Piazza della Trinita dei Monti Rom, maps and photos by Chrystina Häuber, Franz Xaver Schütz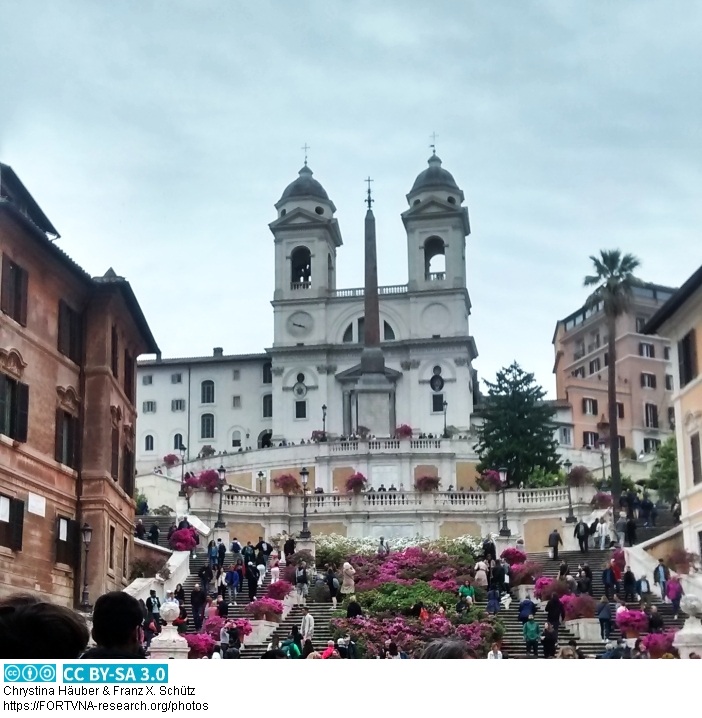 Pantheon, Rom, maps and photos by Chrystina Häuber, Franz Xaver Schütz
Pantheon, Rom, PANTHEON, ROME, Chrystina Häuber, Franz Xaver Schütz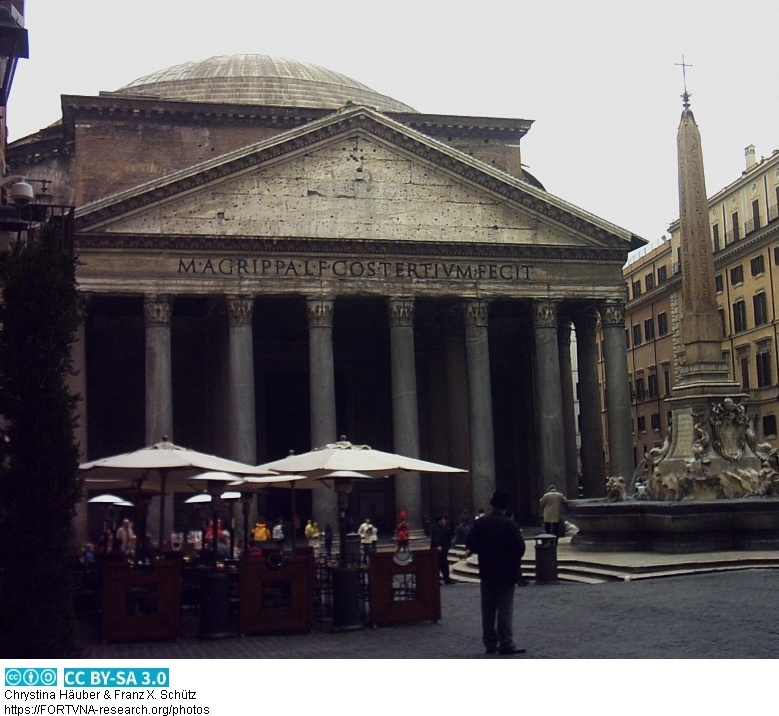 Pantheon, Rom, PANTHEON, ROME, Chrystina Häuber, Franz Xaver Schütz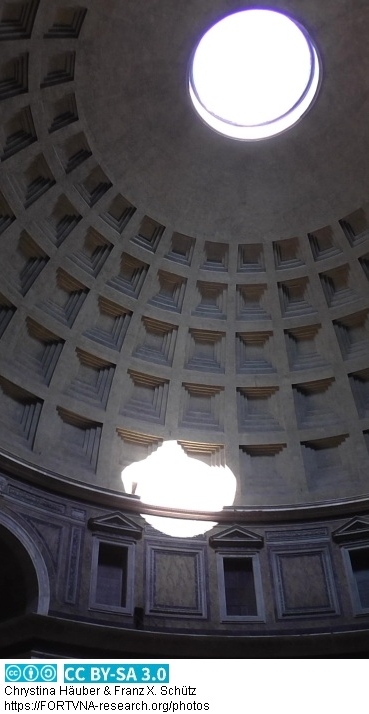 Pantheon, Rom, PANTHEON, ROME, Chrystina Häuber, Franz Xaver Schütz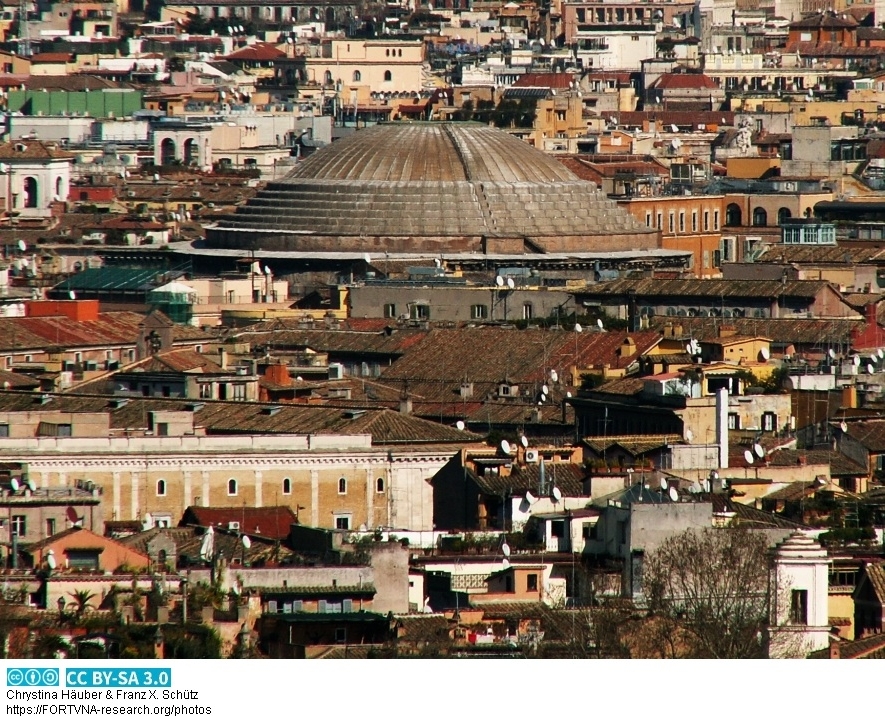 Chrystina HÄUBER, Franz Xaver SCHÜTZ (1999): THE MULTI-DISCIPLINARY MULTIMEDIA GEOGRAPHICAL INFORMATION SYSTEM APPLIED TO ARCHAEOLOGY GIS[A] FORTVNA: THE BASICS OF DEVELOPMENT. In: Proceedings of the XVth International Congress of Classical Archaeology, Amsterdam, July 12-17, 1998. Classical Archaeology towards the Third Millennium: Reflections and Perspectives. Text. Allard Pierson Series - Volume 12. ISBN 90-71211-31-2. Pages 194-196, Figs. 70,71.
Findspot of one fragment of the Torello Brancaccio in Rome, Franz Xaver Schütz, Chrystina Häuber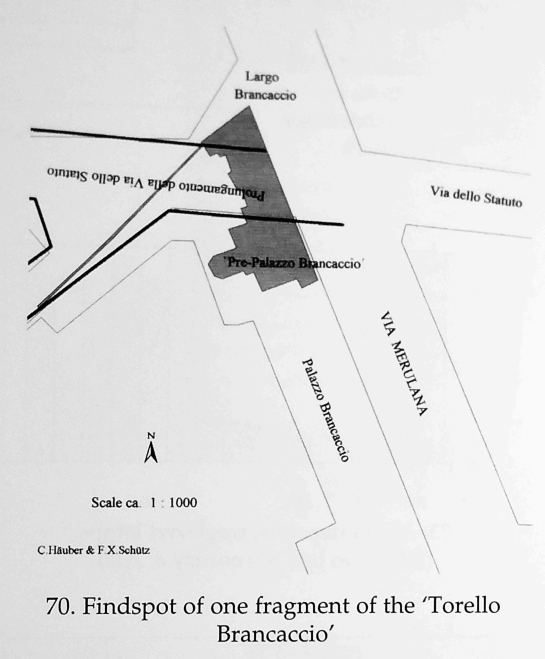 Findspot of the portrait statue of Augustus from the Via Labicana in Rome, Franz Xaver Schütz, Chrystina Häuber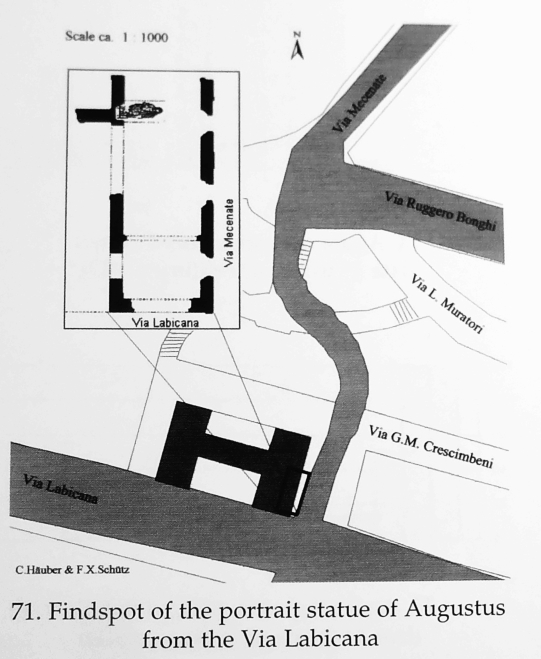 Chrystina Häuber: Die wichtigsten Ergebnisse dieses Buches über Domitian = Deutsche Übersetzung von: Chapter: The major results of this book on Domitian - Vorschau/Preview aus/from: Chrystina Häuber (2021): The Cancelleria Reliefs and Domitian's Obelisk in Rome in context of the legitimation of Domitian's reign. With studies on Domitian's building projects in Rome, his statue of Iuppiter Optimus Maximus Capitolinus, the colossal portrait of Hadrian (now Constantine the Great), and Hadrian's portrait from Hierapydna. In Honour of Rose Mary Sheldon. FORTVNA PAPERS Volume III, edited by Franz Xaver Schütz and Chrystina Häuber, 2021.
ROME, Ägyptischer Obelisk auf der Piazza della Minerva in Rom, Elefant, Bernini, Photo by Franz Xaver Schütz, Chrystina Häuber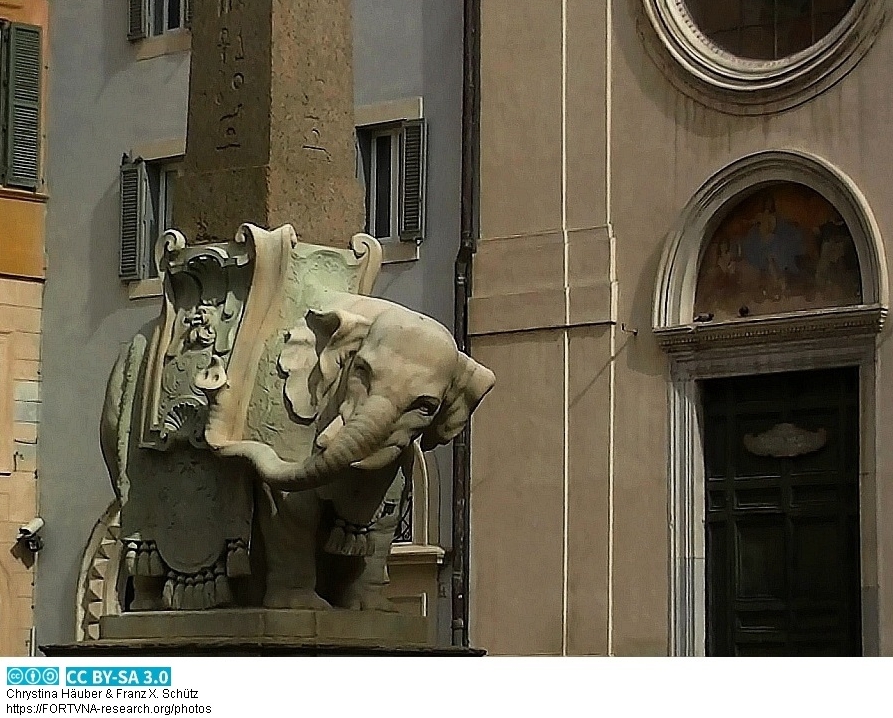 THERMAE AGRIPPAE, Via dell'arco della Ciambella, ROMA, Rom, Rome, Photos by Chrystina HÄUBER, Franz Xaver SCHÜTZ
ROME, THERMAE AGRIPPAE, Via dell'arco della Ciambella, ROMA, Rom, Rome, Photos by Chrystina HÄUBER, Franz Xaver SCHÜTZ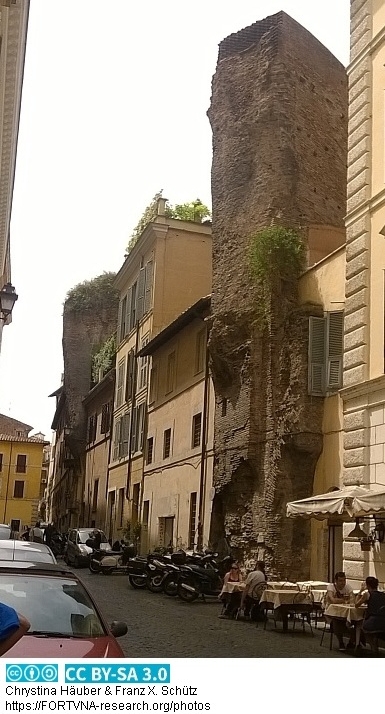 ROME, Der Antinous-Obelisk in Rom, Photo by Franz Xaver SCHÜTZ, Chrystina HÄUBER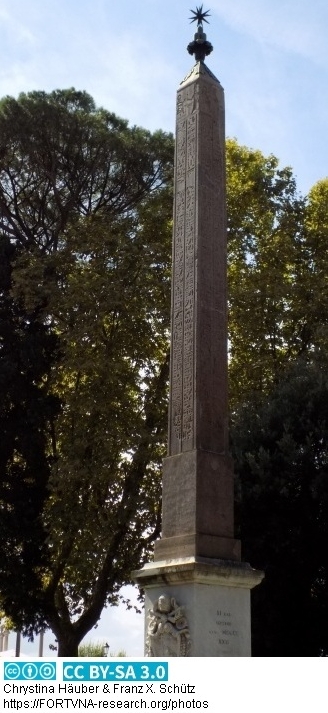 ROME, Area sacra di S. Omobono in Rom, Photo by Franz Xaver SCHÜTZ, Chrystina HÄUBER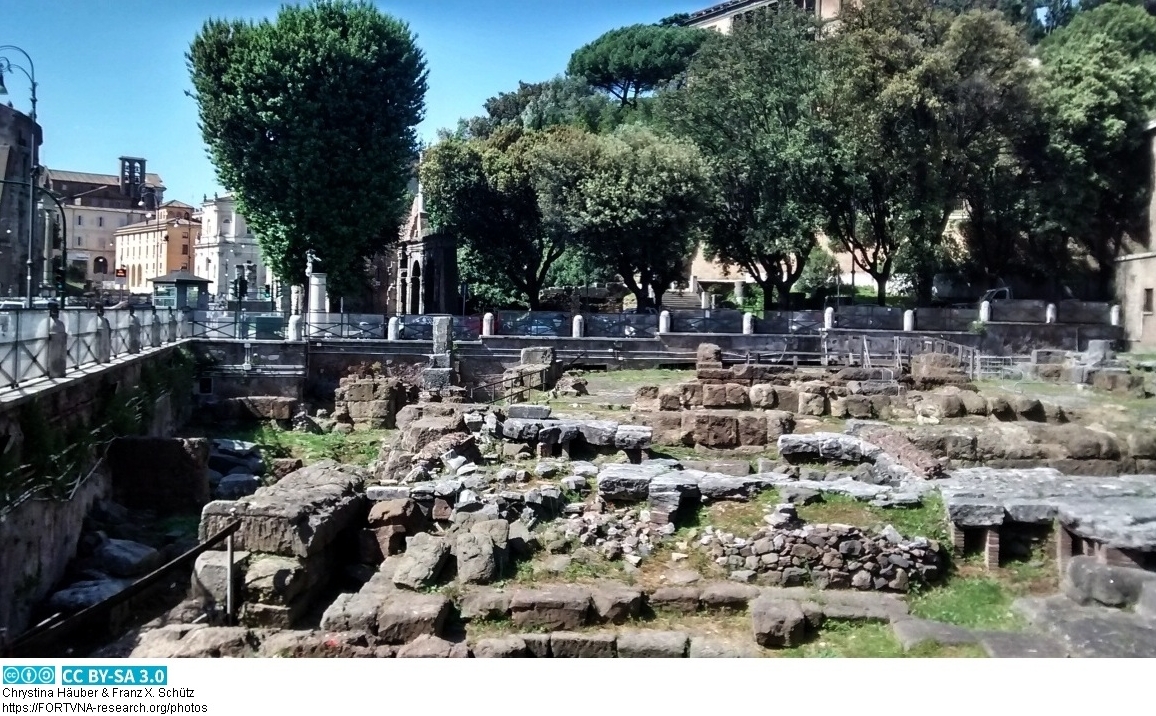 ROME, Ägyptischer Obelisk - Piazza del Popolo - Rom, Photo by Franz Xaver SCHÜTZ, Chrystina HÄUBER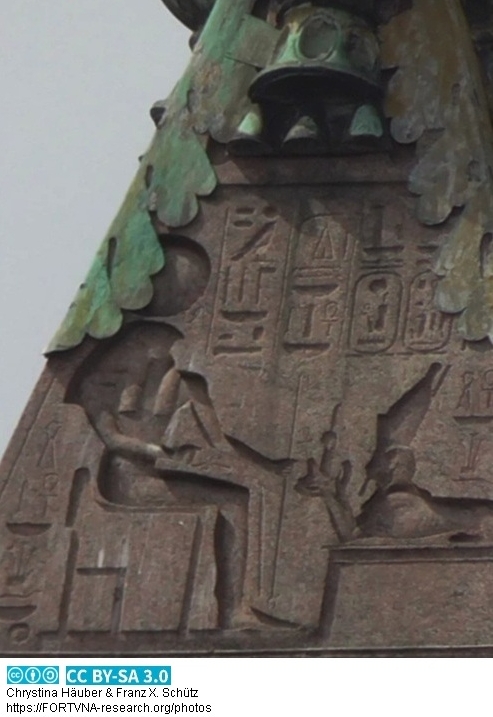 ROME, Ägyptischer Obelisk - Piazza del Popolo - Rom, Photo by Franz Xaver SCHÜTZ, Chrystina HÄUBER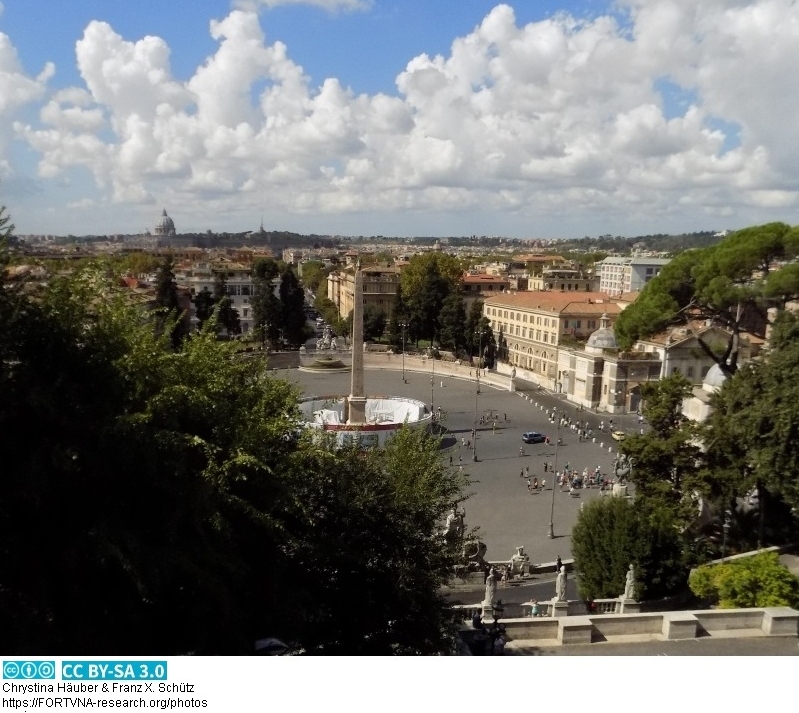 ROME, QUADRIFRONS FORUM BOARUM in Rom, Photo by Franz Xaver SCHÜTZ, Chrystina HÄUBER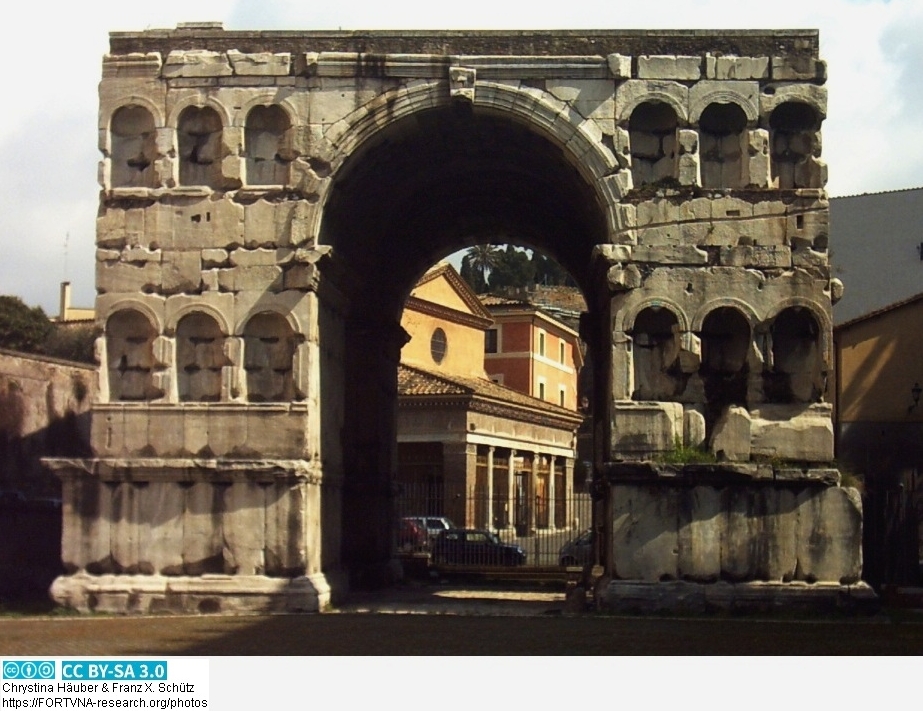 ROME, Rundtempel am Tiber in Rom, Photo by Franz Xaver SCHÜTZ, Chrystina HÄUBER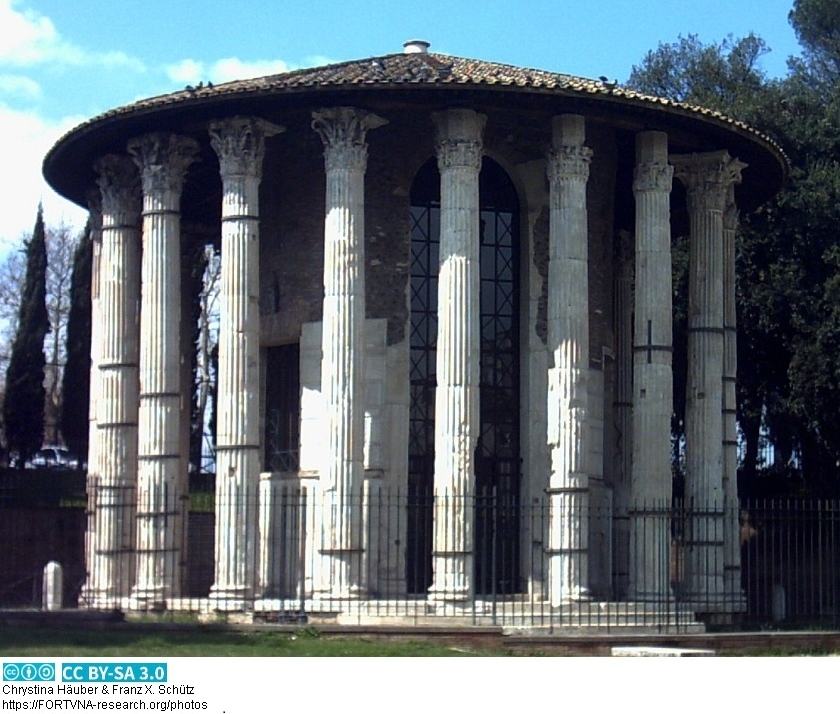 ROME, S. Giorgio in Velabro und ARCUS ARGENTARII in Rom, Photo by Franz Xaver SCHÜTZ, Chrystina HÄUBER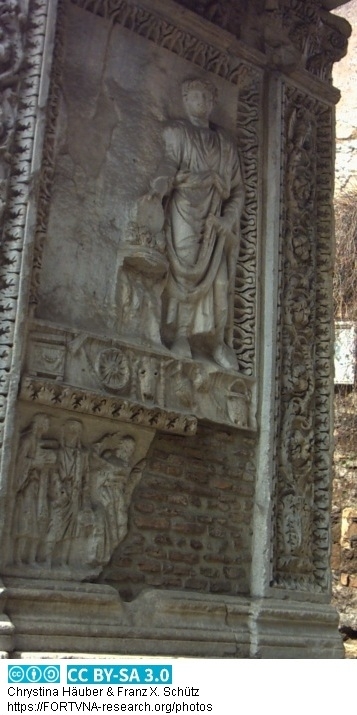 ROME, S. Giorgio in Velabro und ARCUS ARGENTARII in Rom, Photo by Franz Xaver SCHÜTZ, Chrystina HÄUBER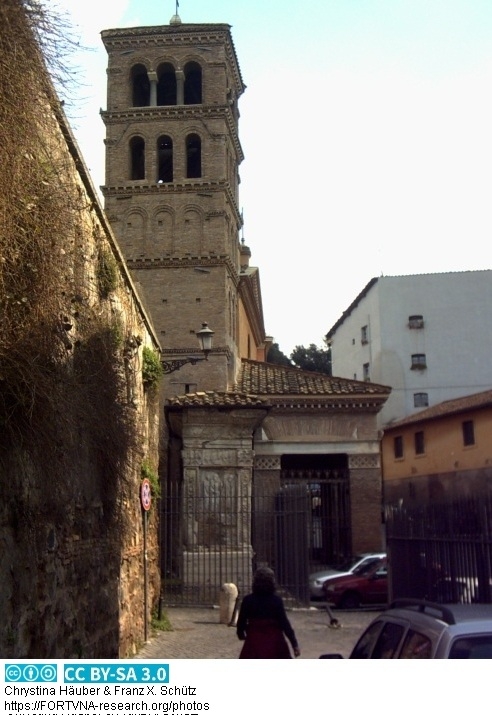 S. Giorgio in Velabro und ARCUS ARGENTARII in Rom, Photos: Franz Xaver SCHÜTZ and Chrystina HÄUBER
Area sacra di S. Omobono in Rom, Photos: Franz Xaver SCHÜTZ and Chrystina HÄUBER
QUADRIFRONS FORUM BOARIUM in Rom, Photos: Franz Xaver SCHÜTZ and Chrystina HÄUBER
Rundtempel am Tiber in Rom, Photos: Franz Xaver SCHÜTZ and Chrystina HÄUBER
Antinous-Obelisk in Rom, Photos: Franz Xaver SCHÜTZ and Chrystina HÄUBER
Ägyptischer Obelisk auf der Piazza del Popolo in Rom , Photos: Franz Xaver SCHÜTZ and Chrystina HÄUBER
Ägyptischer Obelisk auf der Piazza della Minerva in Rom, Photos: Franz Xaver SCHÜTZ and Chrystina HÄUBER
Der Obelisk des Domitian auf der Piazza Navona in Rom, Photos: Franz Xaver SCHÜTZ and Chrystina HÄUBER
Photos Rom - Titusbogen / Images of Rome - Arch of Titus, Photos: Franz Xaver SCHÜTZ and Chrystina HÄUBER
Photos Rom / Images of Rome (and other locations), Franz Xaver SCHÜTZ and Chrystina HÄUBER
FORTVNA PAPERS 3, Chrystina Häuber, Domitian, Palatin, Nollekens Relief, Titusbogen, Palatine, Rom, Rome, Arch of Titus
ROME, Arch of Titus, Rom, Titusbogen, Photo by Franz Xaver SCHÜTZ, Chrystina HÄUBER
ROME, Arch of Titus, Rom, Titusbogen, Photo by Franz Xaver SCHÜTZ, Chrystina HÄUBER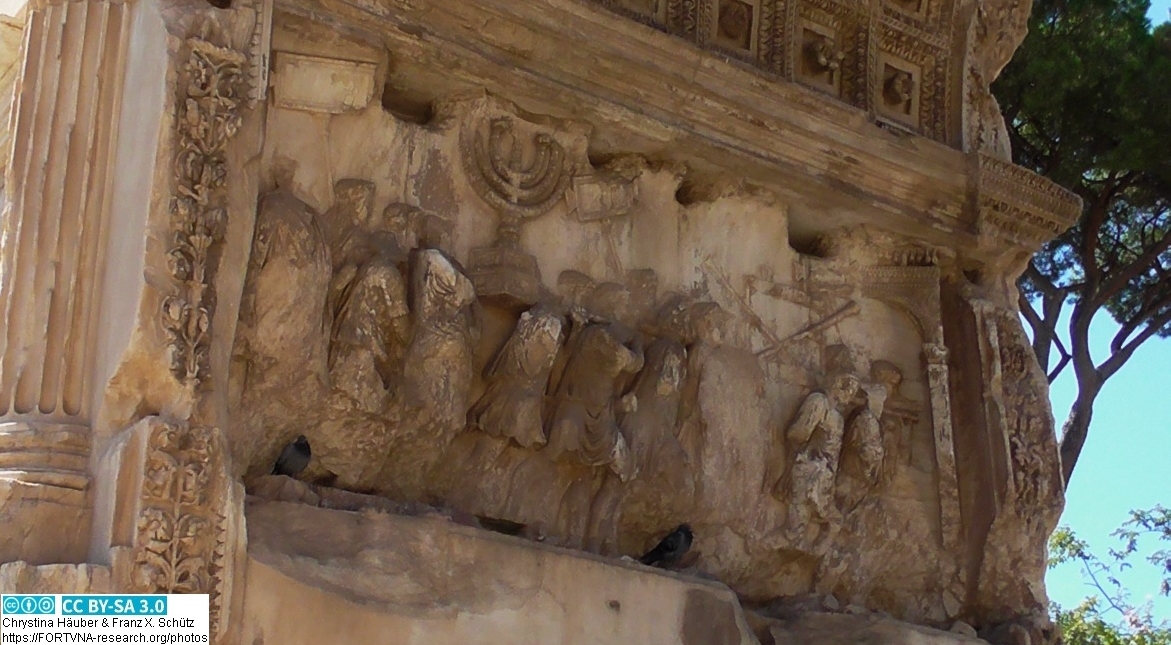 ROME, Arch of Titus, Rom, Titusbogen, Photo by Franz Xaver SCHÜTZ, Chrystina HÄUBER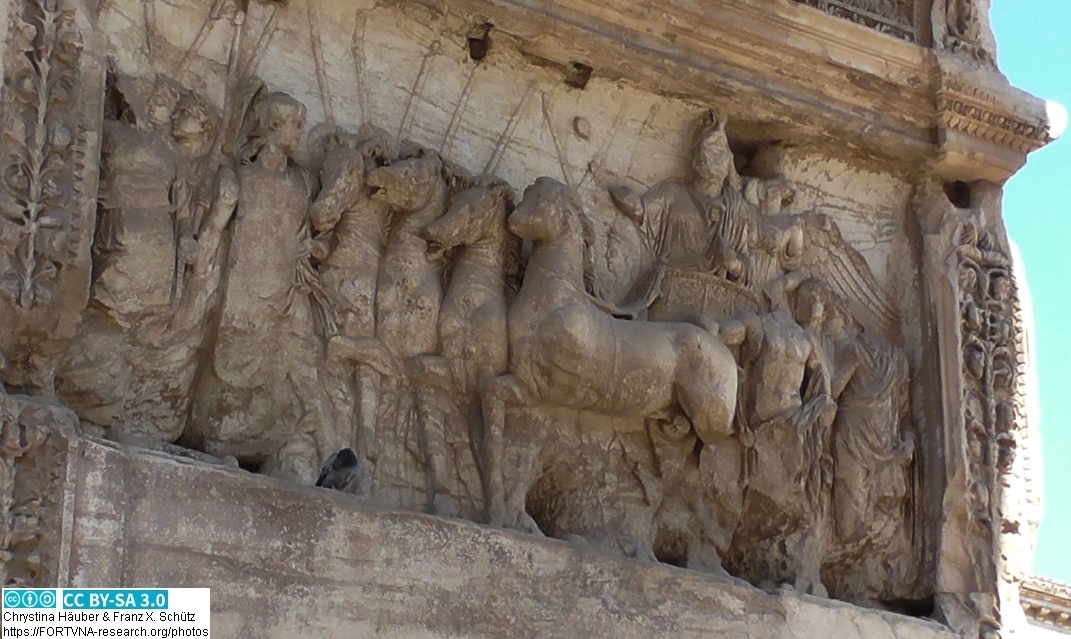 ROME, Arch of Titus, Rom, Titusbogen, Photo by Franz Xaver SCHÜTZ, Chrystina HÄUBER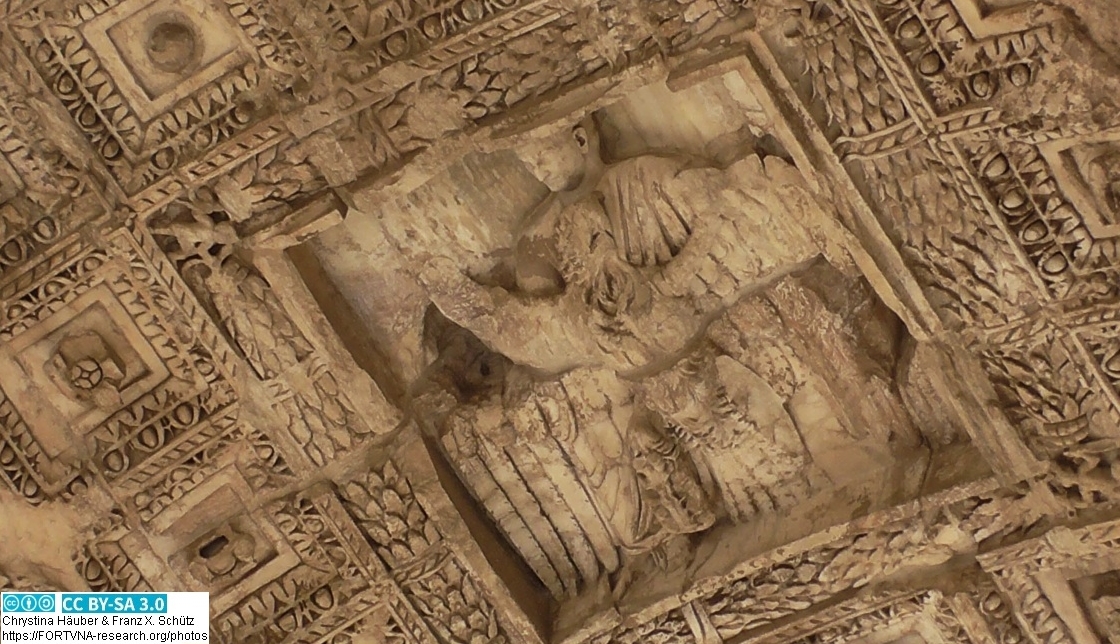 ROME, Arch of Titus, Rom, Titusbogen, Photo by Franz Xaver SCHÜTZ, Chrystina HÄUBER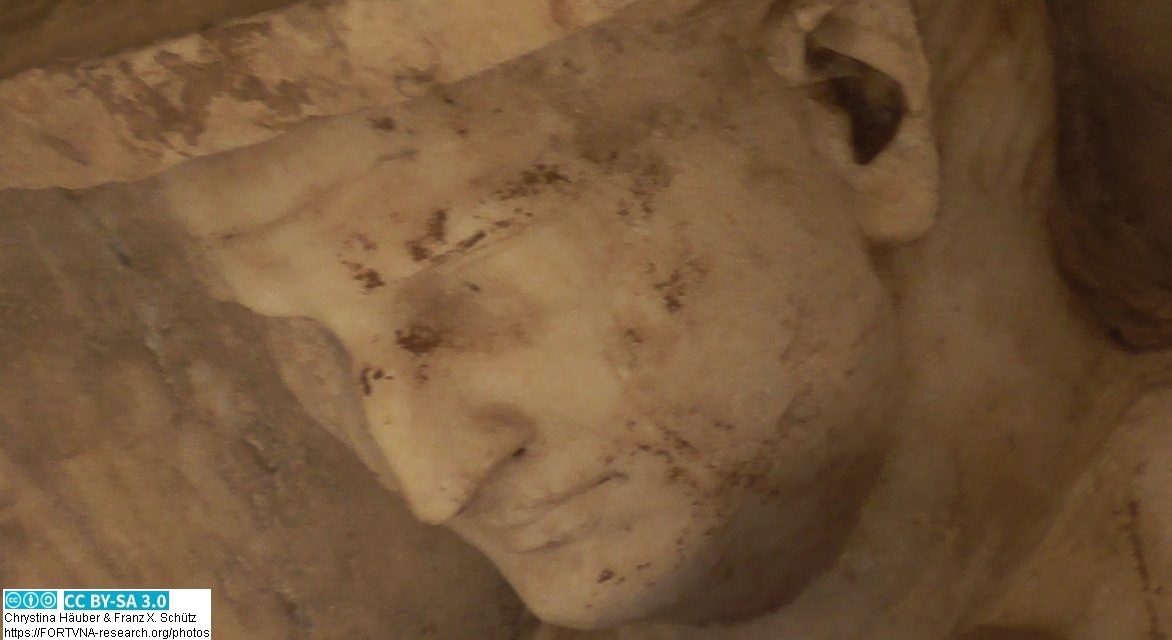 ROME, Arch of Titus, Rom, Titusbogen, Photo by Franz Xaver SCHÜTZ, Chrystina HÄUBER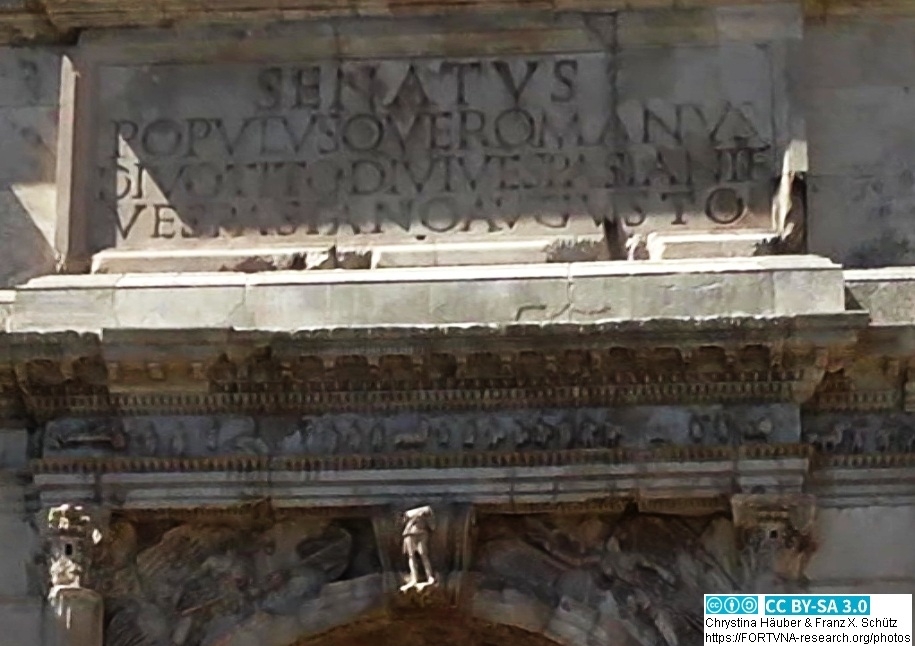 ROME, Arch of Titus, Rom, Titusbogen, Photo by Franz Xaver SCHÜTZ, Chrystina HÄUBER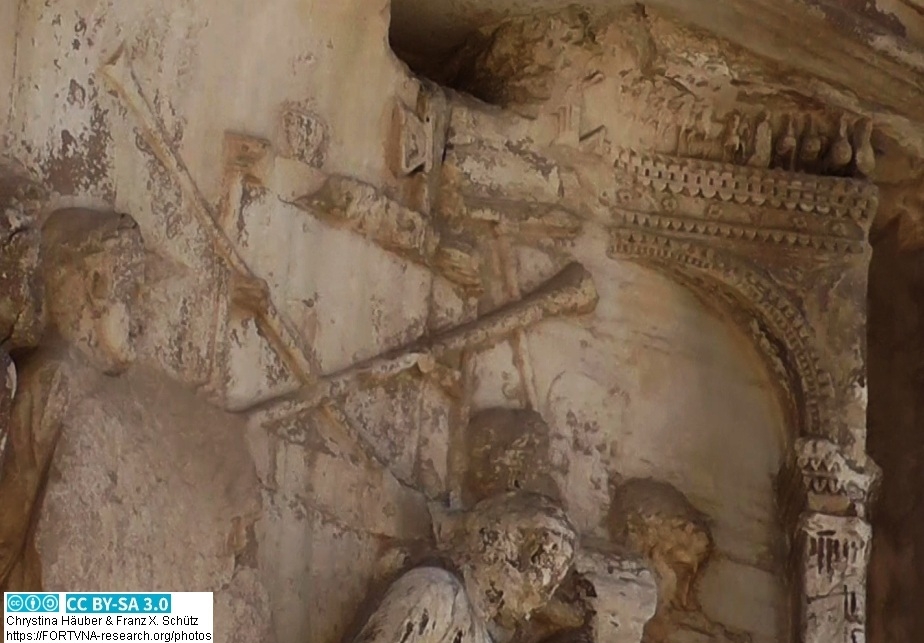 ROME, Arch of Titus, Rom, Titusbogen, Photo by Franz Xaver SCHÜTZ, Chrystina HÄUBER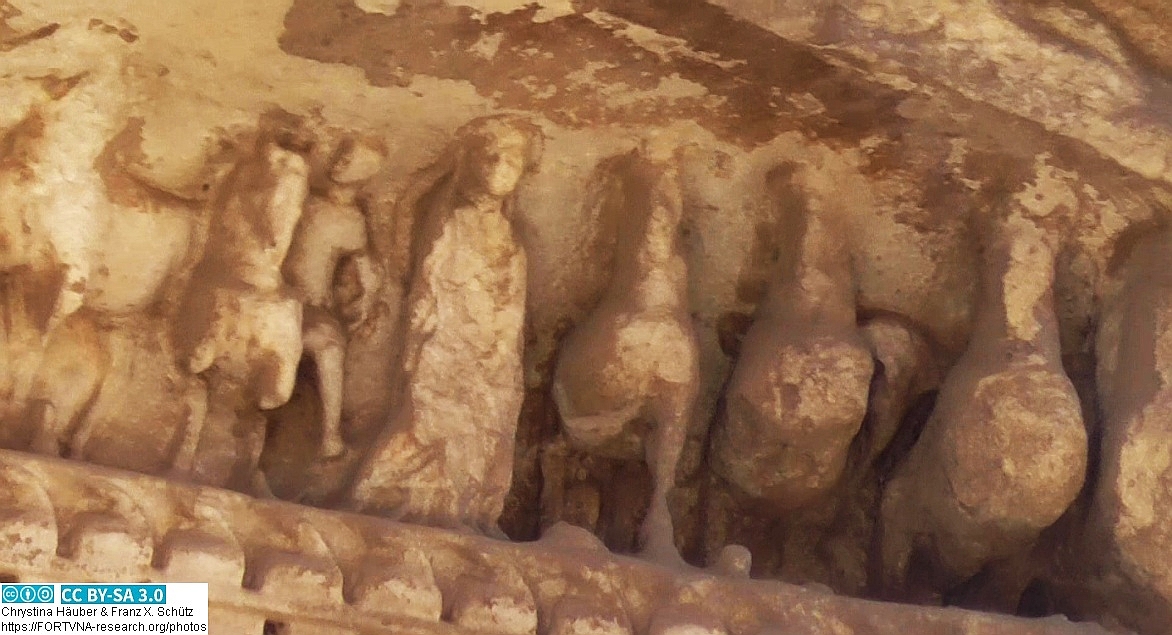 ROME, Arch of Titus, Rom, Titusbogen, Photo by Franz Xaver SCHÜTZ, Chrystina HÄUBER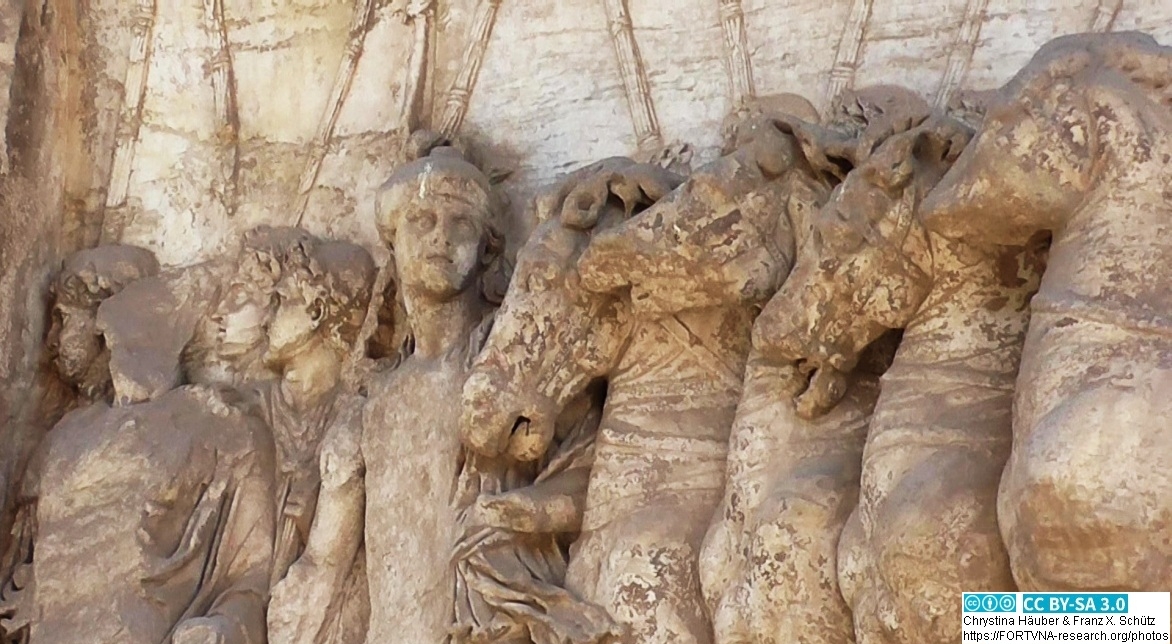 FORTVNA PAPERS 3, Chrystina Häuber, Chapter: The major results of this book on Domitian - version 25.1.2023
ROME, Obeliscus Pamphilius/ Domitian's Obelisk, Photo by Franz Xaver SCHÜTZ, Chrystina HÄUBER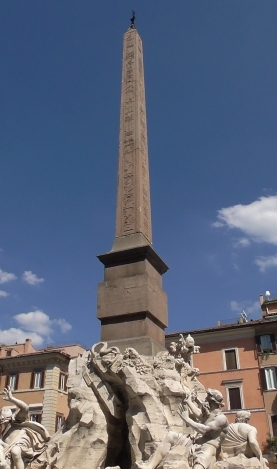 ROME, Column of TRAJAN, Basilica ULPIA, Trajanssäule, Basilika ULPIA, Rom, Photo by Franz Xaver SCHÜTZ, Chrystina HÄUBER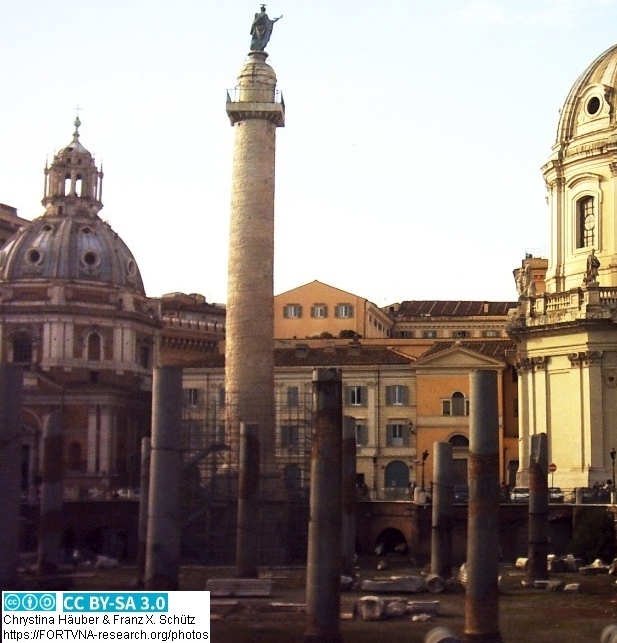 FORTVNA PAPERS 3, Chrystina Häuber, Chapter: The visualization of the results of this book on Domitian on our maps (`Die Visualisierung der Resultate dieses Buches über Domitian auf unseren Karten´) mit zwei georeferenzierten Karten des Marsfeldes in Rom zur Kaiserzeit

Georeferenzierte Karte Marsfeld Rom, CAMPUS MARTIUS, Chrystina HÄUBER, Franz Xaver SCHÜTZ

Georeferenzierte Karte Marsfeld Rom, CAMPUS MARTIUS, Chrystina HÄUBER, Franz Xaver SCHÜTZ

Georeferenzierte Karte Marsfeld Rom, CAMPUS MARTIUS, Chrystina HÄUBER, Franz Xaver SCHÜTZ

Georeferenzierte Karte Marsfeld Rom, CAMPUS MARTIUS, Chrystina HÄUBER, Franz Xaver SCHÜTZ

Georeferenzierte Karte Marsfeld Rom, CAMPUS MARTIUS, Chrystina HÄUBER, Franz Xaver SCHÜTZ

Georeferenzierte Karte Marsfeld Rom, CAMPUS MARTIUS, Chrystina HÄUBER, Franz Xaver SCHÜTZ

Fig. 28. Obeliscus Pamphilius/ Domitian's Obelisk. From the Iseum Campense. On display on top of Gianlorenzo Bernini's `Fountain of the Four Rivers´ in the Piazza Navona at Rome / Der Obeliscus Pamphilius/ der Obelisk Domitians. Aus dem Iseum Campense. Er befindet sich auf Gianlorenzo Berninis Vierströmebrunnen auf der Piazza Navona in Rome (Photo: F.X. Schütz 5. September 2019). Vorschau/Preview aus/from: Chrystina Häuber (2021): The Cancelleria Reliefs and Domitian's Obelisk in Rome in context of the legitimation of Domitian's reign. With studies on Domitian's building projects in Rome, his statue of Iuppiter Optimus Maximus Capitolinus, the colossal portrait of Hadrian (now Constantine the Great), and Hadrian's portrait from Hierapydna. In Honour of Rose Mary Sheldon. With Contributions by John Bodel, Emanuele M. Ciampini, Amanda Claridge, Angelo Geißen, Laura Gigli, Hans Rupprecht Goette, Peter Herz, Eugenio La Rocca, Eric M. Moormann, Jörg Rüpke, Franz X. Schütz, R.R.R. Smith, Giandomenico Spinola, Mario Torelli, Walter Trillmich, Claudia Valeri, and T.P. Wiseman. FORTVNA PAPERS, edited by Franz Xaver Schütz and Chrystina Häuber, Volume III, 2021.

Cancelleria Reliefs (Photo: F.X. Schütz 3/2006) , Vorschau/Preview aus/from: Chrystina Häuber (2021): The Cancelleria Reliefs and Domitian's Obelisk in Rome in context of the legitimation of Domitian's reign. With studies on Domitian's building projects in Rome, his statue of Iuppiter Optimus Maximus Capitolinus, the colossal portrait of Hadrian (now Constantine the Great), and Hadrian's portrait from Hierapydna. In Honour of Rose Mary Sheldon. With Contributions by John Bodel, Emanuele M. Ciampini, Amanda Claridge, Angelo Geißen, Laura Gigli, Hans Rupprecht Goette, Peter Herz, Eugenio La Rocca, Eric M. Moormann, Jörg Rüpke, Franz X. Schütz, R.R.R. Smith, Giandomenico Spinola, Mario Torelli, Walter Trillmich, Claudia Valeri, and T.P. Wiseman. FORTVNA PAPERS, edited by Franz Xaver Schütz and Chrystina Häuber, Volume III, 2021.

What this study is all about, Vorschau/Preview aus/from: Chrystina Häuber (2021): The Cancelleria Reliefs and Domitian's Obelisk in Rome in context of the legitimation of Domitian's reign. With studies on Domitian's building projects in Rome, his statue of Iuppiter Optimus Maximus Capitolinus, the colossal portrait of Hadrian (now Constantine the Great), and Hadrian's portrait from Hierapydna. In Honour of Rose Mary Sheldon. With Contributions by John Bodel, Emanuele M. Ciampini, Amanda Claridge, Angelo Geißen, Laura Gigli, Hans Rupprecht Goette, Peter Herz, Eugenio La Rocca, Eric M. Moormann, Jörg Rüpke, Franz X. Schütz, R.R.R. Smith, Giandomenico Spinola, Mario Torelli, Walter Trillmich, Claudia Valeri, and T.P. Wiseman. FORTVNA PAPERS, edited by Franz Xaver Schütz and Chrystina Häuber, Volume III, 2021.

Chrystina HÄUBER, List of papers read, Liste der Vorträge

Chrystina HÄUBER, List of publications, Liste der Publikationen

HÄUBER Chrystina, SCHÜTZ Franz Xaver (1997): FORTVNA (F ormulating outlines of a geO graphic R ome data bank: T exts, V isual and computer- N etworks in A rchaeology). EIN MULTIMEDIALES GEOGRAPHISCH-ARCHÄOLOGISCHES INFORMATIONSSYSTEM GIS[A] AM BEISPIEL DER ADELSPALÄSTE IM ANTIKEN ROM. ERSTE ANWENDUNGSBEISPIELE. In: EVA '97 Berlin. Konferenzband Elektronische Bildverarbeitung & Kunst, Kultur, Historie. 12.-14. November 1997. V10. Ohne Paginierung.

HÄUBER Chrystina, SCHÜTZ Franz Xaver, 1997, Abbildungen 1 und 2, Rom, Esquilin

HÄUBER Chrystina, SCHÜTZ Franz Xaver, 1997, Abbildungen 3 und 4, Rom, Esquilin

Chrystina HÄUBER (2014): Rome: the city of memories. Or, why and how reconstruct and visualize ancient and post-antique Rome using digital technologies? The AIS ROMA, diachronic and phase maps of (ancient) Rome in the WWW - Short Version*. In: BWM 6, 2014, Seiten 48-67. ISBN 978-3-931349-41-7.

Fig. 8. Map showing Castel S. Angelo, Porta del Popolo, S. Maria del Popolo, Piazza del Popolo and Villa Medici. Chrystina Häuber, "AIS ROMA".

Fig. 7. Map showing the toponyms Velia, Carinae, Mons Oppius and Fagutal. Chrystina Häuber, "AIS ROMA".

Fig. 9. Etching showing the `Porta Magica´ (from F. Cancellieri 1806) aus Chrystina Häuber 2014

Fig. 10. The installation of the `Porta Magica´ at the surrounding wall of the former Villa Palombara. Photo Parker 961 (1867-1868) aus Chrystina Häuber 2014 Fig. 13. Chelidónium majus L., Papaveraceae; celandine/ celidonia/ Schöllkraut (photo: F.X. Schütz) aus Chrystina Häuber 2014

Fig. 11. The current installation of the `Porta Magica´ on the Piazza Vittorio Emanuele II (photo: F.X. Schütz) aus Chrystina Häuber 2014

Fig. 14. Diachronic map showing the two known locations of the `Porta Magica´, C. Häuber, "AIS ROMA".

Chrystina HÄUBER, Franz Xaver SCHÜTZ (2010): The Sanctuary Isis et Serapis in Regio III in Rome: Preliminary Reconstruction and Visualization of the ancient Landscape using 3/4D-GIS-Technology. In: Bollettino di Archeologia on line I 2010/ Volume speciale D / D3 / 7. XVII International Congress of Classical Archaeology, Roma 22-26 Sept. 2008, Session: Oriental Cults of Rome. Reg. Tribunale Roma 05.08.2010 n. 330 ISSN 2039 - 0076, pp. 82-94

Fig. 1: The area of the sanctuary Isis et Serapis in Regio III in Rome and the adjacent Horti Maecenatiani. HÄUBER Chrystina; SCHÜTZ, Franz Xaver ; 2010

Fig. 2: The area of the sanctuary Isis et Serapis in Regio III in Rome and the adjacent Horti Maecenatiani, seen from east. Three dimensional (3D) computer visualization on the basis of the map fig. 1. It was created with the AIS ROMA 2008, Franz Xaver Schütz and Chrystina Häuber 2010, (preliminary reconstruction).

Fig. 3: The area of the sanctuary Isis et Serapis in Regio III in Rome and the adjacent HortiMaecenatiani, seen from southwest. Three dimensional (3D) computer visualization on the basis of the map fig. 1. It was created with the AIS ROMA 2008, Franz Xaver Schütz and Chrystina Häuber 2010 (preliminary reconstruction).

publication: Franz Xaver SCHÜTZ, Chrystina HÄUBER, 2001, Reconstructing Ancient Rome, using Remote Sensing and GIS-technology: The Archaeological Information System FORTVNA. In: JÜRGENS, Carsten (2001) (Editor): Remote Sensing of Urban Areas/ Fernerkundung in urbanen Räumen. (= Regensburger Geographische Schriften, Heft 35). Regensburg. ISBN 3-88246-222-1, Seiten 283-294

Franz Xaver SCHÜTZ, Chrystina HÄUBER, 2001, Figure 1. Our test area in Rome (marked by the red rectangle), the eastern part of the Mons Oppius. LandSat data from July, 25th 1992 with TM bands 5, 4, and 2. With general permission of NASA - Goddard Space Flight Center, Scientific Visualization Studio (cf. http://svs.gsfc.nasa.gov/imagewall/LandSat/rome.tif May, 6 2001).

Franz Xaver SCHÜTZ, Chrystina HÄUBER, 2001, Figure 2. Aerial view of Rome, taken by Umberto Nistri on February 11., 1919. Data source: Comune di Roma 1996, p. 30 (after: Frutaz, 1962).

Franz Xaver SCHÜTZ, Chrystina HÄUBER, 2001, Figure 3. Lanciani, R., 1893-1901. Forma Urbis Romae. Milano. Foglio 30 (detail).

Franz Xaver SCHÜTZ, Chrystina HÄUBER, 2001, Figure 4. Left: Nolli, G.B., 1748. Map of Rome (detail); after Frutaz, 1962. Right: Vasi, G., 1753. View of the church SS. Pietro e Marcellino, after Zeppegno, Mattonelli, 1975, p. 187.

Franz Xaver SCHÜTZ, Chrystina HÄUBER, 2001, Figure 4. Left: Nolli, G.B., 1748. Map of Rome (detail); after Frutaz, 1962. Right: Vasi, G., 1753. View of the church SS. Pietro e Marcellino, after Zeppegno, Mattonelli, 1975, p. 187.

Franz Xaver SCHÜTZ, Chrystina HÄUBER, 2001, Figure 5. The portrait statue of Augustus "from the Via Labicana" and its findspot. Left: From Häuber, C., Schütz F.X. 1999, fig. 71; right: Rome, Palazzo Massimo. Photo: Inst.Neg.Rom 65.1111.

Franz Xaver SCHÜTZ, Chrystina HÄUBER, 2001, Figure 5. The portrait statue of Augustus "from the Via Labicana" and its findspot. Left: From Häuber, C., Schütz F.X. 1999, fig. 71; right: Rome, Palazzo Massimo. Photo: Inst.Neg.Rom 65.1111.

Franz Xaver SCHÜTZ, Chrystina HÄUBER, 2001, Figure 6. The photogrammetry and superimposed structures (buildings and streets) from Nolli (fig. 4 left) and Lanciani (fig. 3).

Franz Xaver SCHÜTZ, Chrystina HÄUBER, 2001, Figure 7. Our preliminary reconstruction of ancient buildings in plan, using Nolli (fig. 4 left), excavation drawings of the 19th century and results obtained by applying the PX method. In the background the current cadastre.

Franz Xaver SCHÜTZ, Chrystina HÄUBER, 2001, Figure 8. The photogrammetry and a detail of the aerial view (fig. 2).

Franz Xaver SCHÜTZ, Chrystina HÄUBER, 2001, Figure 9. Current cadastre with black lines indicating `zones´ containing persistent ancient structures that are already visible on G.B. Nolli's map (fig. 4 left), analysed with the function PERSIST.

Franz Xaver SCHÜTZ, Chrystina HÄUBER, 2001, Figure 10. Left: statue of Isis-Fortuna (1,46 m high). Rome, Musei Capitolini. Photo: Archivio Fotografico Capitolino.Right: lost fragment of a marble cornucopia from an overlifesize statue of (Isis-?)Fortuna (0,73 m high). Photo: Inst.Neg. Rom 239a (detail).

Franz Xaver SCHÜTZ, Chrystina HÄUBER, 2001, Figure 10. Left: statue of Isis-Fortuna (1,46 m high). Rome, Musei Capitolini. Photo: Archivio Fotografico Capitolino.Right: lost fragment of a marble cornucopia from an overlifesize statue of (Isis-?)Fortuna (0,73 m high). Photo: Inst.Neg. Rom 239a (detail).

Franz Xaver SCHÜTZ, Chrystina HÄUBER, 2001, Figure 11. Left: Overlifesize marble statue of Aion, Rome, Villa Albani (inv.no. 779; 1,65 m high). Photo: Inst.Neg. Rom 41.94. Right: Head from an overlifesize marble statue of Serapis. Rome, Museo Capitolino (inv.no. 1217; 0,61 m high). Photo: Archivio Fotografico dei Musei Capitolini.

Franz Xaver SCHÜTZ, Chrystina HÄUBER, 2001, Figure 11. Left: Overlifesize marble statue of Aion, Rome, Villa Albani (inv.no. 779; 1,65 m high). Photo: Inst.Neg. Rom 41.94. Right: Head from an overlifesize marble statue of Serapis. Rome, Museo Capitolino (inv.no. 1217; 0,61 m high). Photo: Archivio Fotografico dei Musei Capitolini.

Ergänzungen zu unserem Aufsatz Franz Xaver Schütz und Chrystina Häuber 2001 mit dem Titel: Chrystina HÄUBER, Franz Xaver SCHÜTZ 2022:
The fragmentary cult-statues of the sanctuaryIsis et Serapis inRegio III / Die fragmentarischen Kultstatuen des Heiligtums Isis et Serapis der Regio III

Abb. 2) aus HÄUBER, Chrystina 2014, Seite 36, Fig. 10: "10. Head of an over life-size marble statue of Serapis, the cult-statue of his temple in the sanctuary Isis et Serapis in Regio III, from Vigna Reinach. Roma, Musei Capitolini, Centrale Montemartini (inv. no. MC 1217). Cf. Methodological approach, I; B 1.; B 3.; B 28".

Abb. 1): Häuber Chrystina 1998a, 85, Abb. 2; 3; Häuber Chrystina 2014, 33, Fig. 7: "7. Drawing from the `Paper Museum´ of Cassiano dal Pozzo, coffered ceiling. Represented are: Isis-Fortuna [die thronende Göttin] and Minerva, Harpocrates and a worshipper, doves and dancing men. Drawn in the sanctuary Isis et Serapis in Regio III. Windsor Castle, Royal Collection Trust © Her Majesty Queen Elizabeth II 2013 (inv. no. RL 11398). Cf. Methodological approach, I; II.2.; II.6.; B 32".

Chrystina HÄUBER, 2014 Abb. 3): "11. `Cerbero del Bufalo´, over life-size marble statue of a Cerberus, restored as Chimaira, part of the cult statue of Serapis in his temple in the sanctuary Isis et Serapis in Regio III ?, from the `Terme di Filippo´. Roma, Villa Albani (inv. no. 779). Cf. Methodological approach, I; I.2.; Appendix VII; B 3"

Abb. 4): Häuber Chrystina, 2014, 141, Fig. 29a: "29, a. Anonymous and undated photograph, taken in the garden of the (first) Antiquarium on the Caelian/ `ex orto botanico´. Marble statue of the Rospigliosi-type Athena (right) from the Vigna dei Cappuccini on the Oppian, restored by Alessandro Algardi or his workshop, Roma, Musei Capitolini (inv. no. 1833), and cornucopia (left) which belongs to the statue of a genius, Roma, Musei Capitolini (inv. no. MC 2211). Cf. I.1.; B 10"

Abb. 5): Häuber Chrystina 2014, 471, Fig. 105A-C. "105, a-c. Headless marble statue of a variant of the Louvre-Naples Aphrodite-type. Toronto, Royal Ontario Museum (Accession number 925.59). Cf. I.9.; III.2.; B 3.; B 12."

======================================================================================================
Franz Xaver Schütz, Chrystina HÄUBER 2003, CREATING PRECISE ARCHAEOLOGICAL MAPS FOR THE CITY OF ROME: THE ADVANTAGE OF THE USAGE OF PHOTOGRAMMETRIC DATA OVER "PAPER BASED" METHODS. In: 4th International Symposium Remote Sensing of Urban Areas, Regensburg, Germany, 27-29 June, 2003, The International Archives of the Photogrammetry, Remote Sensing and Spatial Information Sciences (ISPRS) (CD-ROM), vol. XXXIV-7/W9, 170-175.

Figure 1: G.B. Nolli, Map of Rome (1748), detail aus: Franz Xaver Schütz, Chrystina HÄUBER 2003, CREATING PRECISE ARCHAEOLOGICAL MAPS FOR THE CITY OF ROME: THE ADVANTAGE OF THE USAGE OF PHOTOGRAMMETRIC DATA OVER "PAPER BASED" METHODS. In: 4th International Symposium Remote Sensing of Urban Areas, Regensburg, Germany, 27-29 June, 2003, The International Archives of the Photogrammetry, Remote Sensing and Spatial Information Sciences (ISPRS) (CD-ROM), vol. XXXIV-7/W9, 170-175.

Figure 2: Map of the Horti Maecenatiani, detail. Courtesy Römisch-Germanisches Museum Köln. From: Häuber, 1990, Karte 1 aus: Franz Xaver Schütz, Chrystina HÄUBER 2003, CREATING PRECISE ARCHAEOLOGICAL MAPS FOR THE CITY OF ROME: THE ADVANTAGE OF THE USAGE OF PHOTOGRAMMETRIC DATA OVER "PAPER BASED" METHODS. In: 4th International Symposium Remote Sensing of Urban Areas, Regensburg, Germany, 27-29 June, 2003, The International Archives of the Photogrammetry, Remote Sensing and Spatial Information Sciences (ISPRS) (CD-ROM), vol. XXXIV-7/W9, 170-175.

Figure 3: Reconstruction of the archaic sanctuary at the Viale del Monte Oppio. From Häuber 2001, p. 67 aus: Franz Xaver Schütz, Chrystina HÄUBER 2003, CREATING PRECISE ARCHAEOLOGICAL MAPS FOR THE CITY OF ROME: THE ADVANTAGE OF THE USAGE OF PHOTOGRAMMETRIC DATA OVER "PAPER BASED" METHODS. In: 4th International Symposium Remote Sensing of Urban Areas, Regensburg, Germany, 27-29 June, 2003, The International Archives of the Photogrammetry, Remote Sensing and Spatial Information Sciences (ISPRS) (CD-ROM), vol. XXXIV-7/W9, 170-175.

Figure 4: The archaic sanctuary at the Viale del Monte Oppio, Nolli 1748 and photogrammetric data. From Häuber 2001, p. 67 aus: Franz Xaver Schütz, Chrystina HÄUBER 2003, CREATING PRECISE ARCHAEOLOGICAL MAPS FOR THE CITY OF ROME: THE ADVANTAGE OF THE USAGE OF PHOTOGRAMMETRIC DATA OVER "PAPER BASED" METHODS. In: 4th International Symposium Remote Sensing of Urban Areas, Regensburg, Germany, 27-29 June, 2003, The International Archives of the Photogrammetry, Remote Sensing and Spatial Information Sciences (ISPRS) (CD-ROM), vol. XXXIV-7/W9, 170-175.

Figure 5. Mons Oppius. Map of the Vineyards after G.B. Nolli´s map of Rome (1748) aus: Franz Xaver Schütz, Chrystina HÄUBER 2003, CREATING PRECISE ARCHAEOLOGICAL MAPS FOR THE CITY OF ROME: THE ADVANTAGE OF THE USAGE OF PHOTOGRAMMETRIC DATA OVER "PAPER BASED" METHODS. In: 4th International Symposium Remote Sensing of Urban Areas, Regensburg, Germany, 27-29 June, 2003, The International Archives of the Photogrammetry, Remote Sensing and Spatial Information Sciences (ISPRS) (CD-ROM), vol. XXXIV-7/W9, 170-175.

Figure 6. The Laokoon group in the Vatican. Photo: Courtesy DAI Rom 64.900, by: Koppermann aus: Franz Xaver Schütz, Chrystina HÄUBER 2003, CREATING PRECISE ARCHAEOLOGICAL MAPS FOR THE CITY OF ROME: THE ADVANTAGE OF THE USAGE OF PHOTOGRAMMETRIC DATA OVER "PAPER BASED" METHODS. In: 4th International Symposium Remote Sensing of Urban Areas, Regensburg, Germany, 27-29 June, 2003, The International Archives of the Photogrammetry, Remote Sensing and Spatial Information Sciences (ISPRS) (CD-ROM), vol. XXXIV-7/W9, 170-175.

Figure 7. Possible findspots of the Laokoon group in the Vatican (no. 1-7) aus: Franz Xaver Schütz, Chrystina HÄUBER 2003, CREATING PRECISE ARCHAEOLOGICAL MAPS FOR THE CITY OF ROME: THE ADVANTAGE OF THE USAGE OF PHOTOGRAMMETRIC DATA OVER "PAPER BASED" METHODS. In: 4th International Symposium Remote Sensing of Urban Areas, Regensburg, Germany, 27-29 June, 2003, The International Archives of the Photogrammetry, Remote Sensing and Spatial Information Sciences (ISPRS) (CD-ROM), vol. XXXIV-7/W9, 170-175.

Figure 8. Mons Oppius. Map of the Augustan city wards (regiones) in the Augustan period aus: Franz Xaver Schütz, Chrystina HÄUBER 2003, CREATING PRECISE ARCHAEOLOGICAL MAPS FOR THE CITY OF ROME: THE ADVANTAGE OF THE USAGE OF PHOTOGRAMMETRIC DATA OVER "PAPER BASED" METHODS. In: 4th International Symposium Remote Sensing of Urban Areas, Regensburg, Germany, 27-29 June, 2003, The International Archives of the Photogrammetry, Remote Sensing and Spatial Information Sciences (ISPRS) (CD-ROM), vol. XXXIV-7/W9, 170-175.

C HÄUBER, FX SCHÜTZ (2022): Romkarte/Map of Rome, MUNDUS, FORUM ROMANUM, COLLIS QUIRINALIS, COLLIS VIMINALIS, MONS OPPIUS, ESQUILINUS, MONS CAELIUS, LUCUS FAGUTALIS

C HÄUBER, FX SCHÜTZ (2022): Romkarte/Map of Rome, MUNDUS, FORUM ROMANUM, COLLIS QUIRINALIS, COLLIS VIMINALIS, MONS OPPIUS, ESQUILINUS, MONS CAELIUS, LUCUS FAGUTALIS, georeferenziert und mit OSM überlagert

Map 3 aus HÄUBER 2014 mit Georeferzenzierungsdatei, Franz Xaver Schütz, Chrystina Häuber

Esquiline_Haeuber_01_20111104.jpg, Franz Xaver Schütz, Chrystina Häuber

Esquiline_Haeuber_02_20111104.jpg, Franz Xaver Schütz, Chrystina Häuber

horti_maecenatiani_map1.jpg, Franz Xaver Schütz, Chrystina Häuber

horti_maecenatiani_map2.jpg, Franz Xaver Schütz, Chrystina Häuber

horti_maecenatiani_map3.jpg, Franz Xaver Schütz, Chrystina Häuber

horti_maecenatiani_map4.jpg, Franz Xaver Schütz, Chrystina Häuber

horti_maecenatiani_map5.jpg, Franz Xaver Schütz, Chrystina Häuber

horti_maecenatiani_map6.jpg , Franz Xaver Schütz, Chrystina Häuber

horti_maecenatiani_map7.jpg , Franz Xaver Schütz, Chrystina Häuber

horti_maecenatiani_map8.jpg, Franz Xaver Schütz, Chrystina Häuber

horti_maecenatiani_map9.jpg , Franz Xaver Schütz, Chrystina Häuber

horti_maecenatiani_map10.jpg, Franz Xaver Schütz, Chrystina Häuber




Campus Martius, Imperial period, with adjacent quarters of the City. In: FORTVNA PAPERS II, 2017, Chrystina Häuber, p. 63, Fig. 3.5

Campus Martius, Augustan period, with adjacent areas. In: FORTVNA PAPERS II, 2017, Chrystina Häuber, p. 69, Fig. 3.7, Franz Xaver Schütz, Chrystina Häuber

Detail of Fig. 3.7. Campus Martius, Augustan period, with adjacent areas with the photogrammetric data on top of the drawings. In: FORTVNA PAPERS II, 2017, Chrystina Häuber, p. 71, Fig. 3.7.1, Franz Xaver Schütz, Chrystina Häuber

Georeferenzierte Karte des antiken Rom mit Stadtmauern (HTML), Franz Xaver Schütz, Chrystina Häuber

Georeferenzierte Karte des antiken Rom mit Stadtmauern (Rasterdatei), Franz Xaver Schütz, Chrystina Häuber

Georeferenzierte Karte des antiken Rom mit Stadtmauern (Überlagerung mit OSM), Franz Xaver Schütz, Chrystina Häuber

Georeferenzierte Karte des antiken Rom mit Stadtmauern (worldfile zur Georeferenzierung), Franz Xaver Schütz, Chrystina Häuber ------------------------------------------

Karte Rom Mausoleum des Augustus Montectorio Obelisk Ara Pacis MARSFELD / map city of Rome Mausoleum Augusti Ara Pacis Campus Martius (HTML), Franz Xaver Schütz, Chrystina Häuber

Karte Rom Mausoleum des Augustus Montectorio Obelisk Ara Pacis MARSFELD / map city of Rome Mausoleum Augusti Ara Pacis Campus Martius (Original Rasterdatei), Franz Xaver Schütz, Chrystina Häuber

Karte Rom Mausoleum des Augustus Montectorio Obelisk Ara Pacis MARSFELD / map city of Rome Mausoleum Augusti Ara Pacis Campus Martius (georeferenzierter Ausschnitt - Rasterdatei), Franz Xaver Schütz, Chrystina Häuber

Karte Rom Mausoleum des Augustus Montectorio Obelisk Ara Pacis MARSFELD / map city of Rome Mausoleum Augusti Ara Pacis Campus Martius (Worldfile zur Georeferenzierung), Franz Xaver Schütz, Chrystina Häuber

Karte Rom Mausoleum des Augustus Montectorio Obelisk Ara Pacis MARSFELD / map city of Rome Mausoleum Augusti Ara Pacis Campus Martius (Winkelmessung und Überlagerung OSM), Franz Xaver Schütz, Chrystina Häuber ------------------------------------------

Georeferenzierte Karte Rom, Kapitol und Palatin / georeferenced map City of Rome Capitoline Hill, Palatin (HTML), Franz Xaver Schütz, Chrystina Häuber

Georeferenzierte Karte Rom, Kapitol und Palatin / georeferenced map City of Rome Capitoline Hill, Palatin (Raster Image), Franz Xaver Schütz, Chrystina Häuber

Georeferenzierte Karte Rom, Kapitol und Palatin / georeferenced map City of Rome Capitoline Hill, Palatin (QGIS Worldfile for Map 5), Franz Xaver Schütz, Chrystina Häuber

Georeferenzierte Karte Rom, Kapitol und Palatin / georeferenced map City of Rome Capitoline Hill, Palatin - Screenshot Map 5 mit original OSM Daten (buildings) überlagert, Franz Xaver Schütz, Chrystina Häuber
------------------------------------------

Georeferenzierte Karte Rom, Via Appia, Porta Capena / georeferenced map City of Rome Via Appia, Porta Capena (HTML), Franz Xaver Schütz, Chrystina Häuber

Georeferenzierte Karte Rom, Via Appia, Porta Capena / georeferenced map City of Rome Via Appia, Porta Capena (Raster Image), Franz Xaver Schütz, Chrystina Häuber

Georeferenzierte Karte Rom, Via Appia, Porta Capena / georeferenced map City of Rome Via Appia, Porta Capena (QGIS Worldfile für map7), Franz Xaver Schütz, Chrystina Häuber

Georeferenzierte Karte Rom, Via Appia, Porta Capena / georeferenced map City of Rome Via Appia, Porta Capena (Screenshot Map 7 original OSM Daten (buildings) überlagert ), Franz Xaver Schütz, Chrystina Häuber

Georeferenzierte Karte Rom, Via Appia, Porta Capena / georeferenced map City of Rome Via Appia, Porta Capena (icon Rasterdaten ), Franz Xaver Schütz, Chrystina Häuber
------------------------------------------


Große Karte des Marsfeldes Rom / georeferenced map City of Rome, Great map of Campus Martius (HTML), Franz Xaver Schütz, Chrystina Häuber

Große Karte des Marsfeldes Rom / georeferenced map City of Rome, Great map of Campus Martius (Rasterkarte .jpg), Franz Xaver Schütz, Chrystina Häuber

Große Karte des Marsfeldes Rom / georeferenced map City of Rome, Great map of Campus Martius (QGIS Worldfile), Franz Xaver Schütz, Chrystina Häuber

Große Karte des Marsfeldes Rom / georeferenced map City of Rome, Great map of Campus Martius mit OSM Daten in QGIS überlagert, Franz Xaver Schütz, Chrystina Häuber
---------------------------------------------------- -------------------------------------------------------

index of publications on this webserver


publication, C HÄUBER, 1991 , Horti Romani. Die Horti Maecenatis und die Horti Lamiani auf dem Esquilin. Geschichte, Topographie, Statuenfunde (Diss. Köln 1986) Köln 1991

publication, C HÄUBER, 2005 , Das Archäologische Informationssystem `AIS ROMA´: Esquilin, Caelius, Capitolium, Velabrum, Porta Triumphalis, BullCom 106, 2005, S. 9-59. / Franz Xaver Schütz, Chrystina Häuber

C HÄUBER 2013 , Archäologische Stadtforschung, publication

publication, FX Schütz, 2008, Zum Regensburger und Kölner Stadtgrundriss. Eine GIS-gestützte Untersuchung, publication

Chrystina Häuber 2014 Bibliography

FX Schütz, 2014, Why work with geographers in reconstructions and visualizations of ancient Rome? An application of the landscape(t)-model, pubication

C HÄUBER, 2022, Die Laokoongruppe im Vatikan - drei Männer und zwei Schlangen: `Ich weiß gar nicht, warum die sich so aufregen´ (Wolfgang Böhme) - die Bestätigung von F. Magis Restaurierung der Gruppe und der Behauptungen, sie sei für die Horti des Maecenas, später Domus Titi, geschaffen, und dort entdeckt worden. FORTVNA PAPERS, Eds. Franz Xaver Schütz and Chrystina Häuber, Volume IV, München: Hochschule München. Preview/Vorschau, publication

C HÄUBER, 2022, Die Laokoongruppe im Vatikan - drei Männer und zwei Schlangen: `Ich weiß gar nicht, warum die sich so aufregen´ (Wolfgang Böhme) - die Bestätigung von F. Magis Restaurierung der Gruppe und der Behauptungen, sie sei für die Horti des Maecenas, später Domus Titi, geschaffen, und dort entdeckt worden. FORTVNA PAPERS, Eds. Franz Xaver Schütz and Chrystina Häuber, Volume IV, München: Hochschule München. Preview/Vorschau, publication.

publication, C HÄUBER, 2022, Die Laokoongruppe im Vatikan - drei Männer und zwei Schlangen: `Ich weiß gar nicht, warum die sich so aufregen´ (Wolfgang Böhme) - die Bestätigung von F. Magis Restaurierung der Gruppe und der Behauptungen, sie sei für die Horti des Maecenas, später Domus Titi, geschaffen, und dort entdeckt worden. FORTVNA PAPERS, Eds. Franz Xaver Schütz and Chrystina Häuber, Volume IV, München: Hochschule München. Preview/Vorschau, Franz Xaver Schütz, Chrystina Häuber

SCHÜTZ 2004, 2022: Was ist ein Informationssystem?

SCHÜTZ 2004, 2022: Die historische Entwicklung von Informationssystemen

SCHÜTZ 2004, 2022: Welche Archäologie?

SCHÜTZ 2004, 2022: Definition eines Archäologischen Informationssystems

SCHÜTZ 2004, 2022: Historische Entwicklung von Archäologischen Informationssystemen

SCHÜTZ 2004, 2022: Literatur zu Archäologischen Informationssystemen Teil 1, bis 2003, A bis G

SCHÜTZ 2004, 2022: Literatur zu Archäologischen Informationssystemen Teil 2, bis 2003, H bis Z

SCHÜTZ 2004, 2022: Mögliche Komponenten eines Archäologischen Informationssystems, Menschen, Daten und Informationen, Datentypen und Datenformate, Textdaten, Franz Xaver Schütz, Chrystina Häuber

SCHÜTZ 2017: Von Meridianen, Koordinatensystemen, Nordpfeilen und deren Relevanz für räumlich-temporale Modellierungen mit dem Archäologischen Informationssystem AIS ROMA, in FORTVNA PAPERS Volume II, Franz Xaver Schütz, Chrystina Häuber

Publication, HÄUBER C, 2017, Bibliography, FORTVNA PAPERS Volume 2, Franz Xaver Schütz, Chrystina Häuber

Publication, GeoApp-Entwicklung (Geoinformatik III) Sommersemester 2020 - Autor: Franz Xaver Schütz - 2. Lehrbrief vom 8.4.2020

Publication, GeoApp-Entwicklung (Geoinformatik III) Sommersemester 2020 - Autor: Franz Xaver Schütz - 3. Lehrbrief vom 30.4.2020/3.5.2020

Die Karte von C. Häuber (2014, Map 3), korrigiert und erweitert; im Buch von C. Häuber über Domitian, FORTVNA PAPERS III, heißt diese Karte `Fig. 71´. C HÄUBER (2022): Romkarte/Map of Rome, MUNDUS, FORUM ROMANUM, COLLIS QUIRINALIS, COLLIS VIMINALIS, MONS OPPIUS, ESQUILINUS, MONS CAELIUS, LUCUS FAGUTALIS

Geoinformationssysteme (GIS GD43) Sommersemester 2020 - Autor: Franz Xaver Schütz, 2. Lehrbrief vom 5.4.2020

Ankündigungen/Hinweise/interne links

Franz Xaver Schütz, München


publication, FORTVNA PAPERS I, FX SCHÜTZ, 2021, Objektorientierte Modellierung und Geovisualisierung anthropogenetischer Geomorphologie von Stadtlandschaften am Beispiel des Hügels Esquilin in der Stadt Rom

publication, C HÄUBER, FORTVNA PAPERS III, 2021 The Cancelleria Reliefs and Domitian's Obelisk in Rome in context of the legitimation of Domitian's reign. With studies on Domitian's building projects in Rome, his statue of Iuppiter Optimus Maximus Capitolinus, the colossal portrait of Hadrian (now Constantine the Great), and Hadrian's portrait from Hierapydna , Franz Xaver Schütz, Chrystina Häuber



mappe georeferenziate della topografia e della storia della città di Roma / georeferenzierte Karten zur Topographie und Geschichte der Stadt Rom / georeferenced maps of the coty of Rome on topography and history / ローマ市の地形と歴史のジオリファレンスされた地図 / Franz Xaver Schütz, Chrystina Häuber


Abbildungen
Teilgebiete der Informatik (Abbildung von Dr. Franz Xaver Schütz)

Die historische Entwicklung von Informationssystemen (Abbildung von Dr. Franz Xaver Schütz und Dr. Chrystina Häuber)

Abb. I.3 Archäologien an der Universität Bonn, entnommen aus dem Vorlesungsverzeichnis für das Sommersemester 2002. (Abbildung von Dr. Franz Xaver Schütz und Dr. Chrystina Häuber)

Abb. I.5 Komponenten eines Archäologischen Informationssystems. (Abbildung von Dr. Franz Xaver Schütz und Dr. Chrystina Häuber)

Abb. I.4 Die historische Entwicklung von Archäologischen Informationssystemen. (Abbildung von Dr. Franz Xaver Schütz und Dr. Chrystina Häuber)

Abb. I.6 Bits und Bytes. Gängige Größenbezeichnungen für Speicher und Dateien. (Abbildung von Dr. Franz Xaver Schütz und Dr. Chrystina Häuber)

Abb. I.7 Eine Auswahl von Datentypen aus der Programmiersprache C++.

Abb. I.8 Eine Auswahl der am häufigsten in AIS verwendeten Datenformate.

----------------------------------------------------------------------
Abb. 1: Gradnetz der Erde mit Meridianen (Längenkreisen) und Breitenkreisen , Franz Xaver Schütz, Chrystina Häuber

Abb. 2 : Veränderung des Polarsterns, Franz Xaver Schütz, Chrystina Häuber

Abb. 3: Gitter mit Gauss-Boaga und geographischen Koordinaten, Rom, , Franz Xaver Schütz, Chrystina Häuber

Abb. 4: Gitter mit Gauss-Boaga und geographischen Koordinaten, Rom, , Franz Xaver Schütz, Chrystina Häuber

Abb. 5a: Windrosen auf historischen Karten, Rom

Abb. 5b: Windrosen auf historischen Karten, Rom

Abbildung, GeoApp-Entwicklung (Geoinformatik III) Sommersemester 2020 - Autor: Franz Xaver Schütz

---
Datenschutzerklärung | Impressum